Remodeling a kitchen takes the coordination of different professional trades. The project will take a long time. Depending on the intention of the transformation, it can be financially draining. While the cost demands may drive you to undertake the project yourself, remodeling is too demanding as it takes more than renovating a few elements. Furthermore, taking on tasks that exceed your skill set could result in you spending much more, which is the opposite of what you want. To avoid going through the pain of hiring a professional to correct your mistakes or fix things anew so that they turn out as you wish, below are realistic ways to cut kitchen remodeling costs in Utah:
Handle the Simple Tasks
Every minute the contractors spend working in your home adds to the cost of labor. You can reduce the cost by doing some of the tasks and leaving the complex ones to the experts. Once it is time for the remodeling, unscrew the cabinets, remove moldings and trims from the wall, uninstall all lighting fixtures, and remove appliances. Clear up all the debris to set the kitchen up for the start of the restructuring.
Consider the Purpose
When remodeling for resale, you want to spend an amount that your home value can support. This will ensure that you get a return on your investment. To get fair returns on your work, spend between 6 to 10 percent of the home's total value. Your aim should be to choose materials that are appealing to the masses as opposed to personalizing the space. The process should add value to your property without diminishing its appeal to the buyers.
Be a Smart Shopper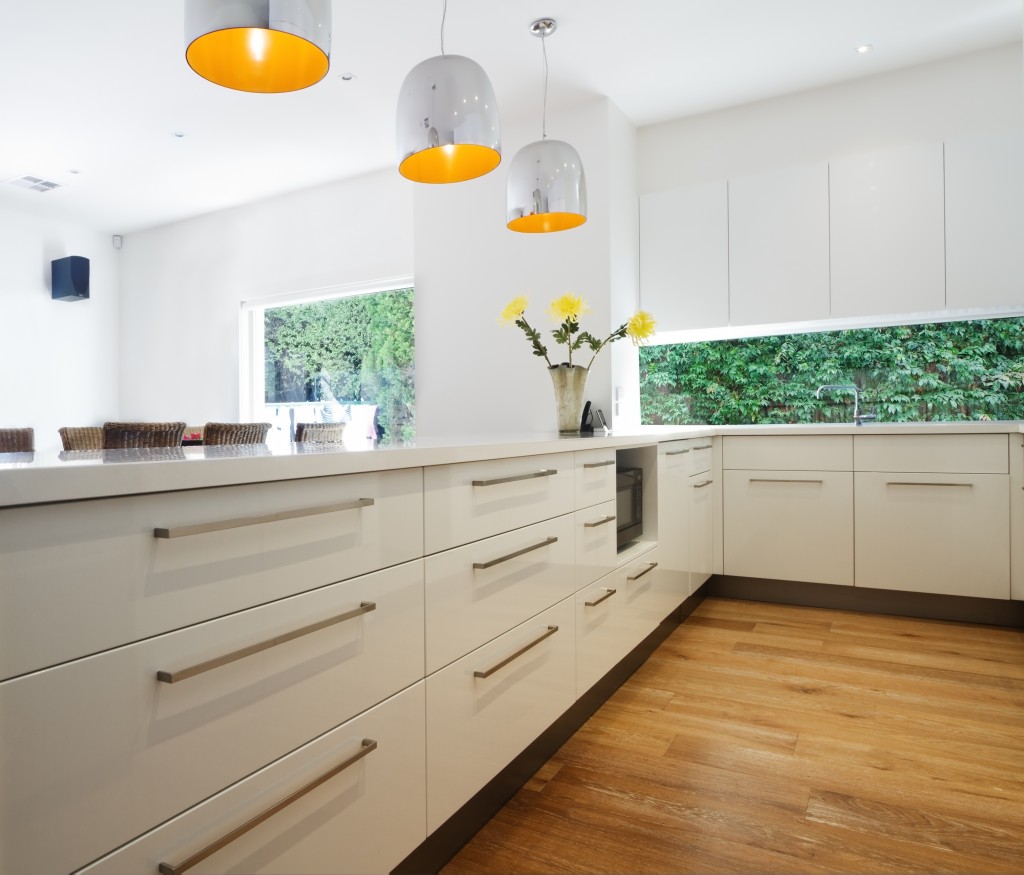 Kitchen cabinetry takes a lot of time and effort during a remodel. To save cost on these, opt for ready cabinets as opposed to custom-made ones. You can choose the ready-to-assemble variety that matches your taste, fits in with your style, and your choice of material. The ready cabinets are available in stores and online and offer you a variety, making it easy to match your choice with your budget.
Consider Alternative Material
While some areas are hard to compromise when it comes to the choice of material, there are those that you can. Countertops come in a range of products, and this can be one of the areas where you use alternative material to cut costs. Instead of going for granite all over, opt for butcher blocks on the outside perimeter and use granite on the island. To get a stone look at a budget, go for laminate.
Get a Cutout
So much goes into removing a wall to create an open floor plan. Some of the considerations when bringing a wall down include whether the wall is load-bearing or if it has water pipes, venting, or electrical work going through it. Rerouting and repairing the place to reinstate the functionality of affected elements take time and money. Opening up your kitchen space by getting a cutout gives you some extra sitting space while saving on floor and ceiling repair.
Remodeling your kitchen adds value to your home while allowing you to update various elements to suit your current style and decor. Try the tips given above to cut costs in the process without compromising on the quality.