Statistics show that 80% of homebuyers consider the kitchen one of their most important spaces. And you might feel the same. After all, it is where the meals for the family are prepared. It's also where food is stored. And in many cases, people tend to eat in the kitchen because it offers a more relaxed environment.
For all these reasons, you need to ensure that you have enough storage space in your kitchen, even if it's small. And one way to do that is remodeling the kitchen or redesigning how space will be used. Considering that it will cost you an average of about $25,000 to renovate that space, it's only fair that you get the storage that you need.
So what strategies can you use to improve the kitchen space in your Fort Wayne home? What should you do when remodeling the area?
   1. Add open wall shelving
When you have limited horizontal space in your kitchen, then you need to use the vertical space that you have available. And that means installing long shelving across your walls. You can opt for open shelving if you want your kitchen supplies displayed in plain sight. It makes it easier for you to put things away while still being able to get them out quickly when you need to use them.
   2. Build a pantry
If you have some additional space that is not in use in rooms adjoining the kitchen, you can have the walls of the kitchen moved back a bit to create space for a pantry. With a little creativity on your part, you can have additional storage in which to put your household cleaning supplies, beverages, canned foods, crockery, and cutlery that are needed in your kitchen. Some pantries are open, while others have doors for privacy. You get to decide on what you want to be installed during the renovation process.
   3. Install a pegboard
You might want to think about a peg board in narrow spaces. Such boards can be installed flat against the wall. They are designed to have hooks protruding from the hardboard or holes from which pegs can be inserted. Some of the kitchen items that you can hang on a kitchen pegboard include pots, pans, lids, whisks, mugs, measuring spoons, etc.
   4. Install a magnetic knife bar
You can install several magnetic knife bars on your kitchen walls. These kinds of bars are great for storing all your knives flat against the wall. And because magnet attracts metal, they won't fall off even when they hang freely. That then frees up more space for you to put other items.
   5. Get a kitchen island with storage space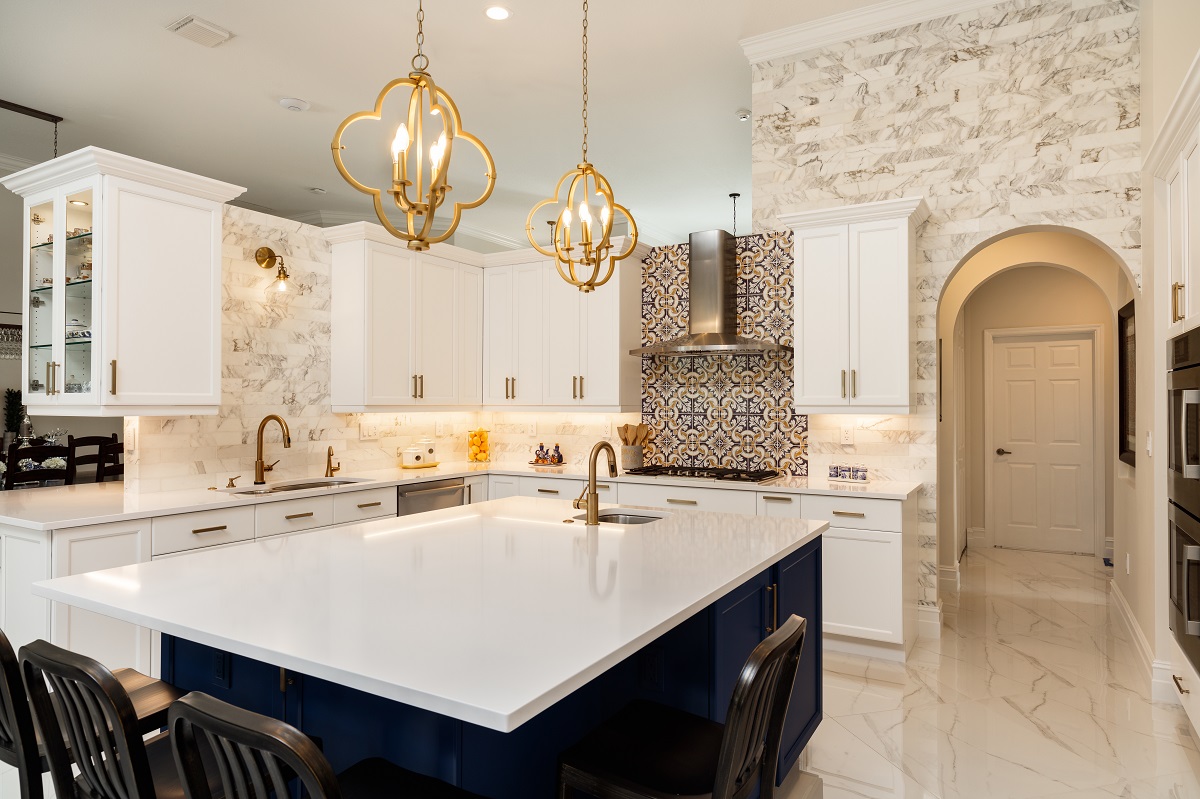 A kitchen island can be an excellent focal point in a kitchen. But it can also be a great way to increase the storage space in your kitchen. If you build a hollow island, you can store your cookbooks, trays, and baking bowls in that space. Alternatively, you can have shelves built on the sides. Then you can put away the kitchen supplies you don't need in them. You can also design the kitchen island to be movable so that you can push it away to create more space if there are more people in the room.
   6. Build a bench with storage
You can create a breakfast nook in one corner of the kitchen, which can serve as a place to eat. And if you put in storage space underneath, you can store away kitchen supplies until you have some use for them.
   7. Install a pull-out cutting board
There are cutting boards that are designed to be pulled out and pushed back in when not in use. They have a hole that enables you to push back scraps of food into the trash bin incorporated underneath. You can have the pull-out board designed and installed into one of your cabinets so that it can be out of sight when not in use. That way, it frees up counter space.
There are so many kitchen remodeling ideas that you can use in your home to free and increase storage space. The right renovation expert can take those ideas and implement them in a way that enhances the appearance of your kitchen. So be sure to partner with the right professional.