Add extra storage space and unique flair to your living space by constructing custom DIY shelves with wooden planks, recycled pipes, or ropes. 
Transform your home with a statement wall of wallpaper, paint, or reclaimed wood planks. 
Create a stylish and functional garage with oak garage kits that provide all the necessary tools and hardware. 
Update the look of your kitchen with a new backsplash or updated hardware. 
Get creative and have fun with these simple DIY builds and renovations for creative homeowners.
Are you tired of your home looking plain and outdated? Do you want to add your own unique touch to your living space? Then look no further. Whether you are a seasoned DIY enthusiast or a beginner, these projects are easy and affordable and will bring new life to your home. Here are some DIY builds and renovations that you can do to transform your home into a creative masterpiece.
DIY Shelving
One of the easiest ways to add extra storage space while incorporating a personal touch is by constructing your own shelving. You can add plants, books, or any other items to your DIY shelf that match your style and personality. Here are some materials that you can use:
Wooden Planks
Wooden planks are an excellent choice for DIY shelves as they are durable, economical, and can easily be cut to size and painted to match your décor. For a more rustic look, you can use reclaimed wood or barn wood. With the right tools, you can make custom shelves that perfectly fit your space and provide additional storage.
Recycled Pipes
Pipes are a great choice for a unique DIY shelf design. They offer an industrial and modern aesthetic and can be used both indoors and outdoors. With some simple plumbing supplies such as connectors, elbows, and pipe flanges, you can create custom shelving that is both durable and eye-catching.
Ropes
Ropes can be used to create unique and stylish shelving designs that will certainly stand out. With just a few supplies, such as jute twine, wooden planks, and leather straps, you can make shelves that are both functional and decorative. Rope shelves provide a creative way to store books, plants, or other items in your home.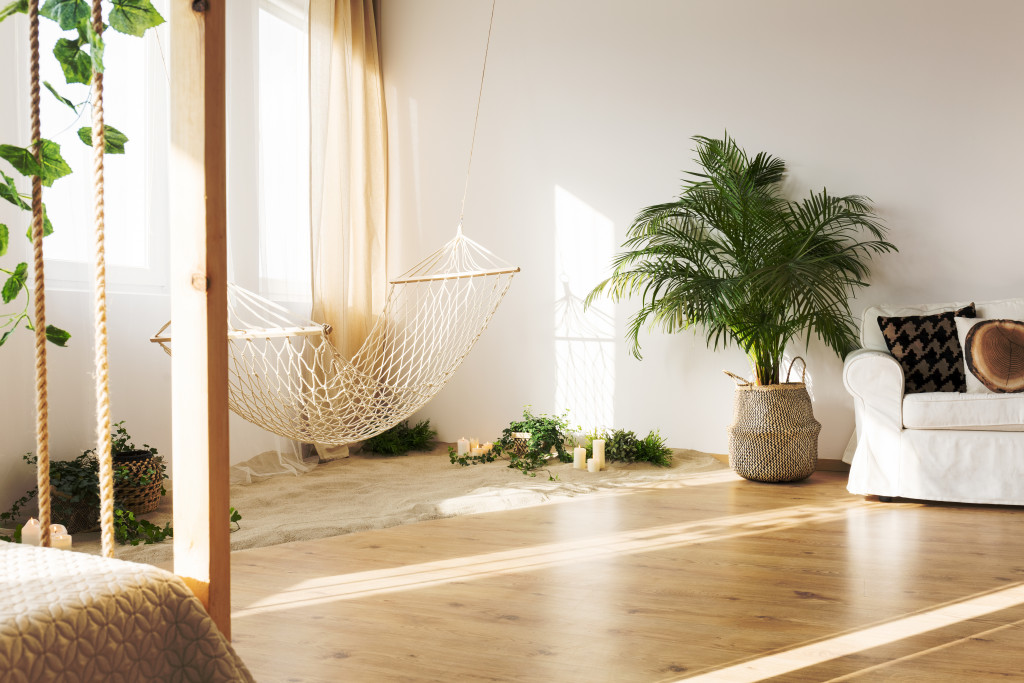 Oak Garage Kits
Oak garage kits are another excellent choice for creative homeowners looking to build their own garages or add extra space to their homes. These kits provide everything you need in one package, allowing you to construct a sturdy structure with ease and confidence.
There are straightforward four bay oak garage kits that feature durable wood construction, pre-cut panels, and all the necessary hardware and instructions that you need to get started. With a few hours of work, you can create your own custom garage or shop space in no time.
Furthermore, oak garages are incredibly long-lasting and can withstand extreme temperatures. Whether you're building a garage for storage or just extra space for a workshop, these kits will provide the perfect solution.
Statement Walls
If you want to make a big impact without breaking the bank, a statement wall is the way to go. You can choose to paint an accent wall a bold color or use wallpaper with a unique pattern or texture.
You can also use reclaimed wood planks or pallets to create a rustic look that adds charm and warmth to your living space. For instance, a wall of reclaimed wood planks can be used to create a beautiful feature wall that will be the focal point of your room.
If possible, try to use green materials, such as bamboo or cork. These materials are sustainable and will add a modern and eco-friendly touch to your home.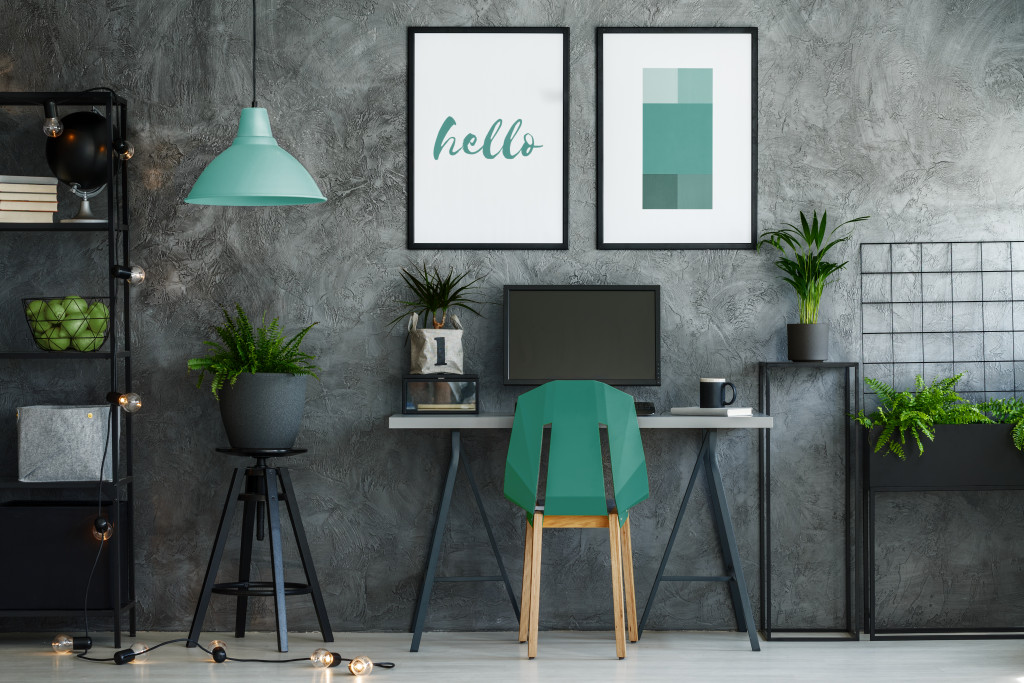 Renovating Your Kitchen
The kitchen is the heart of any home, and it's important to have a functional and stylish space. If you don't have the budget for a full kitchen remodel, there are a few simple updates you can make that will give it a fresh new look. Here are some things you can do to give your kitchen a modern and sleek look:
Replace Cabinet Doors
Replacing the cabinet doors in your kitchen is a great DIY project that will instantly give it a modern and sophisticated look. You can opt for classic flat panel or shaker styles for a traditional feel or go with more contemporary recessed-panel, slab, or glass designs to create an updated look. Additionally, you can choose to paint them in a bold color or keep it more neutral with white or gray.
Install a New Backsplash
A kitchen backsplash is the perfect way to add texture and character to your cooking space. By installing a new backsplash, you can instantly transform the look of your kitchen in an affordable and easy way. There are many different materials to choose from, such as glass tiles, ceramic tiles, stone mosaics, and stainless steel.
Update Your Hardware
Adding a few simple updates to your kitchen can make a big difference. Updating the hardware is an easy and cost-effective way to give your space a modern look without breaking the bank. Replacing drawer pulls, knobs, and handles with new ones in different styles or colors can instantly add character and interest to any kitchen.
With a little bit of creativity and some DIY skills, it's easy to add a personal touch to your home and make it a reflection of your unique style and personality. These DIY builds and renovations are a great way to get started, and the best part is that you don't need to be a professional to do them. So grab your tools and get started on your next home project. You won't regret it.