At first glance, it might not seem like going for earth-friendly and sustainable home improvement is sensible, but you'll find that it's very beneficial in the long run.
Generally speaking, home improvement, whether big or small, can increase the aesthetic value of your property. But sustainable home improvement can do more for you: it can reduce your cooling, heating, as well as maintenance costs, all while adding more value to your home's aesthetic value and curbside appeal.
There are many ways you can improve your home the green way, but today, we'll focus on the three areas of your home that often get overlooked.
External Walls
The walls of your home serve as a supporting structure for the entire building. It also protects roughed-in wires and insulation, but most importantly it affects the overall look of your home.
Old and cracked walls make the structure look dull, neglected, or weak. Whether you're looking to repair wall cracks, dealing with dilapidated paint, or simply want to update the look of your home, rendering is an excellent way to deal with all of these.
Once the rendering is done, you can expect your walls to look smoother and cleaner. It comes in a variety of colors, making it much easier for you to find a shade that works for you. Rendering also lasts long: up to 25 years. This means fewer repainting expenses and fewer maintenance worries for you.
On top of that, it has weatherproofing capabilities that prevent moisture build-up on walls and eliminate dampness on the surface of the wall. This helps prevent wall degradation from occurring, thereby prolong the life of your walls.
Rendering can be done for both internal and external walls.
Roofing
The roof of your home protects the entire structure, internally and externally. When selecting materials for the roof, choose one that can withstand harsh weather conditions and maintain its resiliency through decades. Some of the eco-friendly roof materials can last twice longer as traditional roofing materials.
If you're planning to re-roof your home, you might want to consider opting for what they call sustainable roofing: recycled shingles, solar power roofs, and living roofs (aka green roofs).
Recycled shingles are made with recycled waste materials including post-consumer and post-industrial waste. These are incredibly durable and can withstand extreme weather conditions. Aside from not having to change your shingles after every few years, the use of waste materials to
Solar power roofs have the ability to hold the energy to supply your home with power off the mains. You have more control over your home's energy production and consumption. This lets you cut down your energy consumption, reducing your bill cost and reducing your carbon emission in the process.
Living roofs are — you guessed it — roofs covered with vegetation.  The living room is equipped with a waterproofing membrane where the planting medium is placed. It serves as an additional layer of insulation for your home and reduces the amount of noise that creeps into your home.
Flooring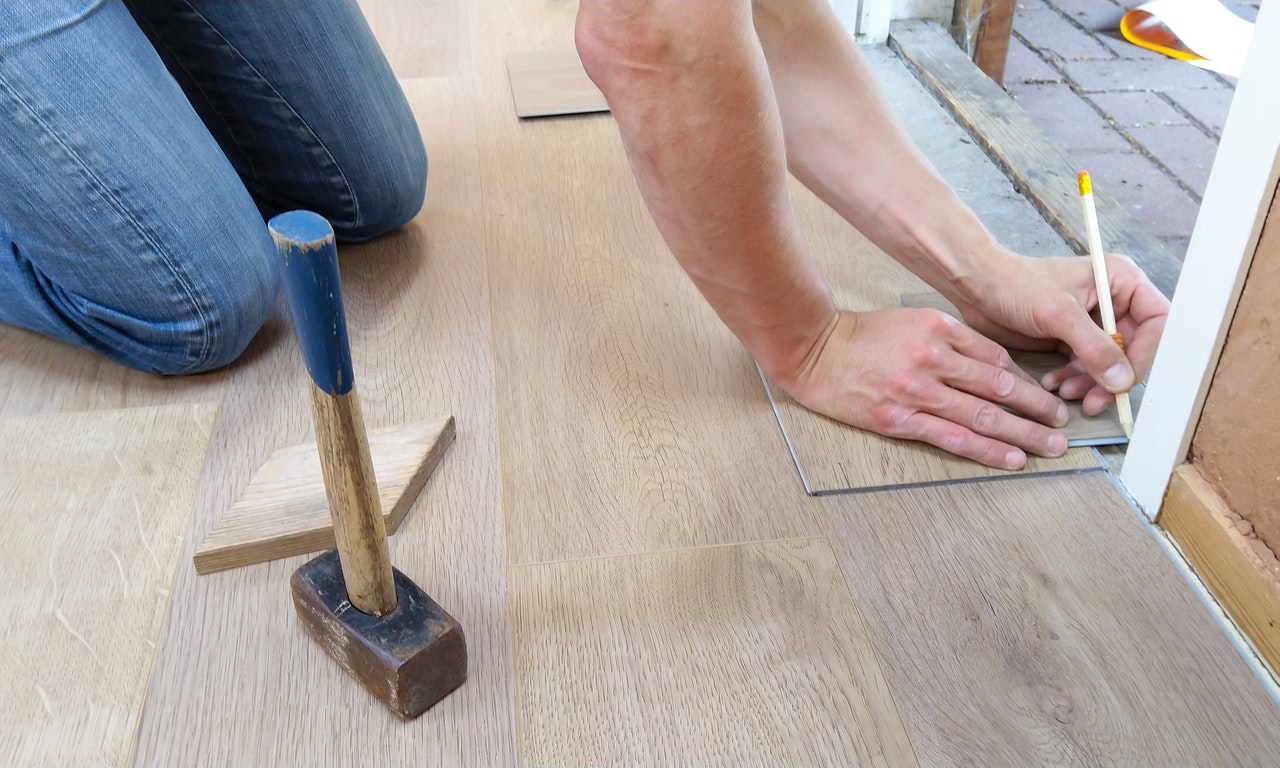 If you're looking to update your flooring through sustainable fashion and want a soft and luxurious feel underfoot, consider using carpets nylon carpets made with recycled materials. Nylon is a resilient fiber which means it can stand heavy foot traffic and heavy wear.
Generally, carpets can help with sound insulation and keep your feet warm, unlike uncarpeted floors that feel cold underfoot. When choosing a Nylon carpet, pick one that has thick enough padding, as this is important in the absorption of foot traffic noise. The thicker the padding, the less sound transfer there will be.
However, if you're planning to change your floor altogether, consider using Bamboo flooring. Bamboo is a fast-growing plant that has a short growing cycle and can be harvested as soon as it reaches maturity. It regrows itself after harvesting, making it one of the most sustainable options for wood flooring.
Timber, on the other hand, remains a popular choice for homeowners. Look for timber floors that are derived from Forrest Stewardship Council (FSC) approved sources — forest certified as sustainable and adhere to the international standards of responsible forestry management.
Taking the Green Route
When you choose to update and improve your home using green and environment-friendly materials, you can significantly cut down on energy and maintenance costs, and enjoy these benefits of doing so, year after year.
By starting with the three areas mentioned above, you can be sure that you're making appreciable improvements to your property and making a huge contribution to the reduction of waste and carbon emission.