Homeowners are busy and often don't have time to take care of their property. This is especially true for those who are chasing a career, are juggling multiple income streams at a time, and are taking care of their families. They may also be unaware of their responsibilities as homeowners.
Some homeowners don't want and have no time to deal with their responsibilities. Others fail to realize the importance of keeping up with their homeowner responsibilities. Whatever the reason, homeowners need to take action and meet their duties no matter how busy they get.
The good news is that there are ways you can tackle your responsibilities without having to put your busy schedule on hold. The following professional services can make your life easier now that you are a homeowner.
Cleaning Services
Many busy homeowners can't find the time to clean up after their mess. This is especially true for those who work long hours, have kids, or are taking care of an elderly family member. Luckily, professional cleaning services can handle cleaning tasks for you.
You can hire these services to come in once a week, bi-weekly, or even monthly to clean your home from top to bottom. You can rely on them for specific tasks such as cleaning the carpets, doing the laundry, or washing the windows.
If you only need someone to take care of your dirty laundry, you can simply find a local company offering laundry services. Some companies even provide deliveries. They can pick up your dirty laundry, clean them for you, and the laundry service will deliver your clean laundry to your doorstep in no time.
Depending on your needs, there are cleaning services you can rely on. A quick research, a few recommendations, and reading reviews will usually do the trick in finding the right cleaning service provider.
Yard Work Services
Your yard is one of the first things people see when they drive by your house. If it's not well-kept, it can give off a wrong impression. This is why it's essential to keep up with your yard work responsibilities.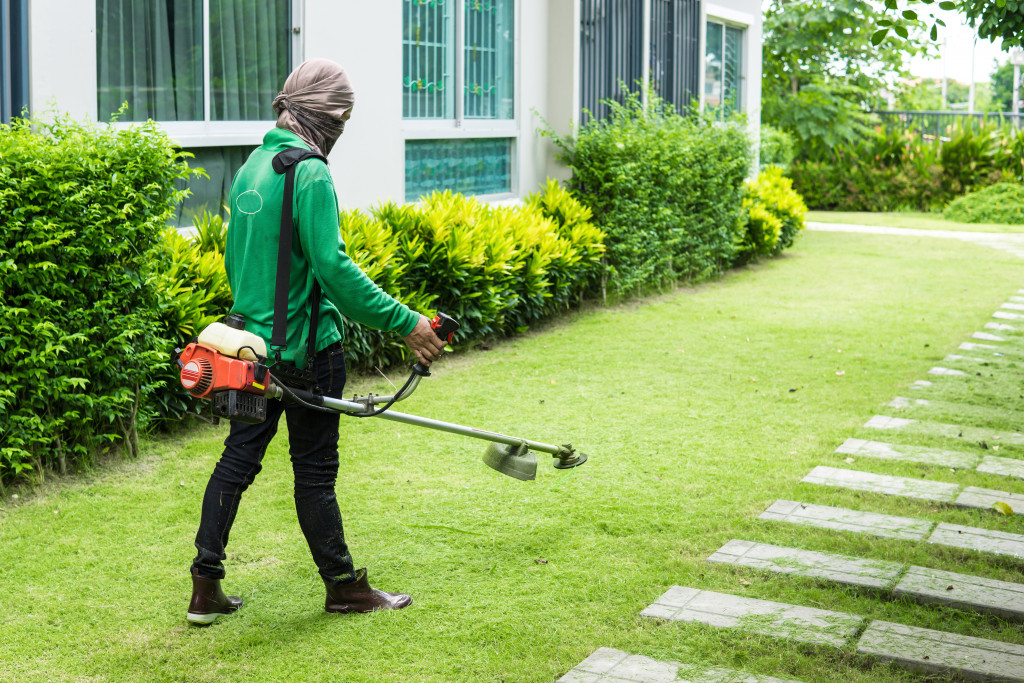 But if you're too busy to do it yourself, professional services can help. These services can handle everything from mowing the lawn to trimming the hedges and planting new flowers.
Hiring a professional service to take care of your yard work is a great way to ensure your yard always looks its best. It's also one of the best ways to free up some time in your busy schedule.
Home Organization Services
Don't have time to organize your messy home? Maybe you recently moved into your house but haven't found the time to clean up boxes after boxes of your belongings? Then home organization services can be the right one for you.
Home organization can help to make the home look neater and more organized. This can make it easier to find things when they are needed and also make the home look nicer. Many professionals would actually be happy to help you organize your home while attending to important matters.
Home Maintenance and Repair Contractors
There will be times when your home will need repairs or maintenance. This is especially true if you live in an older home. When this happens, it's crucial to have a contractor you can rely on to get the job done right.
Home maintenance and repair contractors can help you with a wide range of tasks, such as fixing a leaking roof, painting the exterior of your house, or even fixing your plumbing. They can also help with larger projects such as remodeling your kitchen or bathroom.
When choosing a contractor, it's essential to do your research and read reviews. You should also get quotes from multiple contractors to ensure you're getting the best deal.
Home Staging
Maybe you are now planning on moving to another home. Your goal could be to downsize your home or needs to move to a bigger house to accommodate your family's changing needs. In this case, home staging can help.
Home staging can help to make a home look more appealing to potential buyers if it is for sale. Remember that just because you have a beautiful home, buyers will automatically go to you and make offers. We all have different tastes, leading to decisions that might make your home less marketable.
Staging your home can help get the home sold faster and for a higher price. Home stagers have the necessary experience when it comes to making homes look great. They can provide you with tips and ideas on how to stage your home to make it more appealing to buyers.
There are many professional services available to help busy homeowners with their responsibilities. These services can make your life easier and give you more time to enjoy your life. Be sure to research the available options and find the right service provider for your needs. With some help, you can keep up with your responsibilities without skipping a beat.