Ensuring furniture stays at its peak for a long time takes some work. From tables to chairs and couches, from priceless family heirlooms to inexpensive furniture settings awaiting the return of your child from college, the furniture will not survive dust, for example. Knowing how to preserve it will help to save you money.
What is more, knowing about furniture storage in Adelaide will help you to remove clutter from your home. Instead of keeping unused pieces that take up your space, storage provides an opportunity to use that space in other ways. Consider the following tips:
Prep and clean
Do not just stash away furniture without cleaning it. Be sure to remove dust and debris from each item using a clean cloth. For other types of furniture, use the proper cleaner depending on the material they are made off. Always wipe them down to protect them further. It is good practice to let furniture breath first before storing it. Wet or damp pieces are likely to start rotting, especially if they are wooden. Check for any trapped moistures on your furniture; otherwise, they create marks.
Disassemble
If you plan on storing your furniture pieces outside of your home, say in an off-site storage facility, it is a good idea to disassemble them. First off, that will make transport easy. Secondly, couches, beds, and tables will take less space, lightening your load. You can remove sofa legs for example or take drawers out of dressers and remove cushions out of couches. As a pro tip, label the pieces and wrap them together to have an easy time unpacking them when the time comes.
Protect and cover
Be sure to cover your furniture if you plan to store it for an extended period. Bubble-wrap your glass items to protect them. Have things like mirrors and blunt parts in cartons. Cover more significant pieces with a piece of cloth to protect from dust. As a rule, plastic packaging material will suffocate your articles so use fabrics. Watch the kind of fabric you use too as you want your furniture to be able to breathe. Note that all furniture pieces do not have similar protection needs, so do due diligence.
Store strategically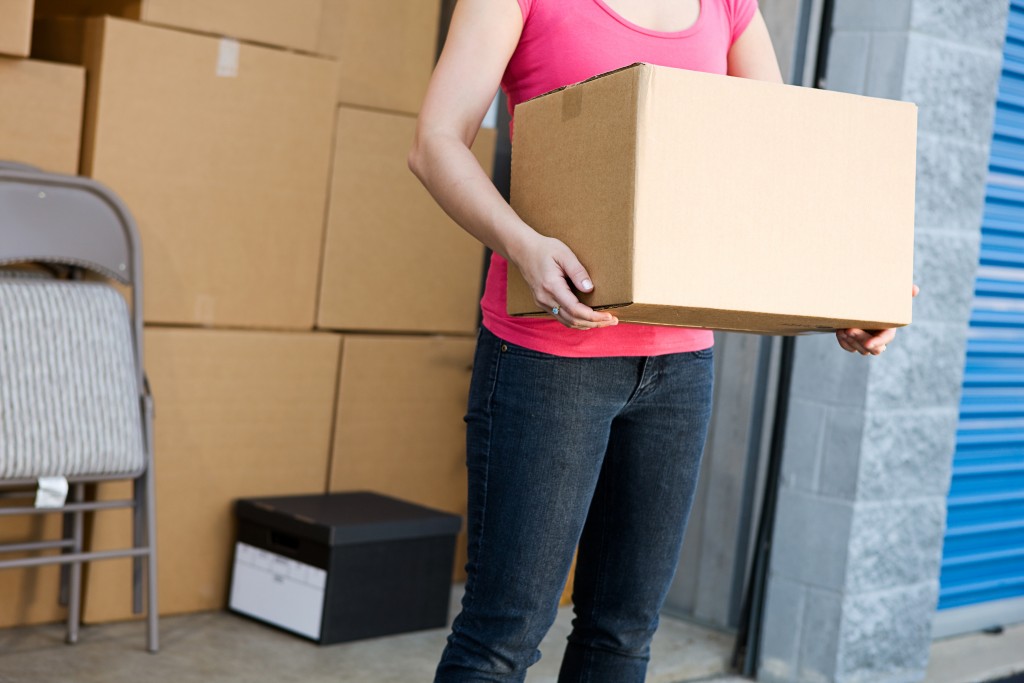 Whatever the size of your storage unit, you do not want to cram items with no plan. Sloppy storage will not only inhibit access but will also harm your furniture. Always leave some space between items. Not only will the air be able to flow, but you will also lower the chances of damaging the pieces accidentally.
A lack of space in your home, for example, should not mean that you get rid of all your furniture. As a pro tip, always start with the bulky items. The smaller pieces can fit the spaces and lie on the bigger ones. If you expect that the space you have may not be sufficient, consider putting the pieces closer together and controlling the climate of the storage space. Other climate-controlled storage options will keep your items in the best shape.