Pressure washing can instantly improve a home's curb appeal with protective gear and avoid windows. 
Rebuilding the driveway with durable concrete will ensure its longevity. 
Landscaping with plants, creating colorful borders, and outdoor lighting can complete the look and make it more inviting. 
Motion-activated lights and regular maintenance of existing fixtures will ensure everything works properly. 
Cleaning existing bulbs and replacing older ones can enhance curb appeal and increase the value of a home.
Curb appeal is an important part of owning a home. Enhancing the home's curb appeal will make you love your home more. It can also increase the value of your property if you ever decide to sell. It just takes a few simple upgrades and changes to give your home a facelift that will make all the neighbors jealous. Here's a look at how to enhance your curb appeal!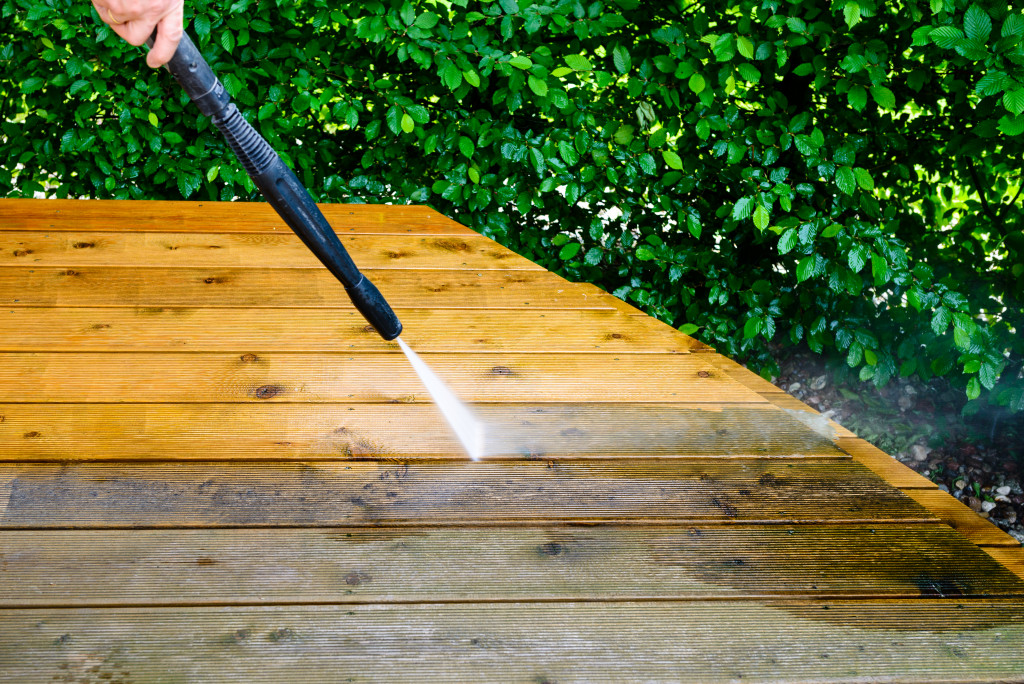 Pressure Washing
The easiest way to instantly improve the look of your house is by pressure washing. If you don't have access to a pressure washer, they are available for rent or hire out the job. Pressure washing can remove dirt, mold, mildew, and other buildup from brickwork and siding. It will also clean up outdoor furniture and driveways, so everything looks fresh and new.
Protective Gear
Be sure to wear protective eyewear and clothing when power washing, as the pressure can cause debris to fly everywhere. Make sure you use the right cleaning product for the job, as some surfaces may not be suitable for a pressure washer.
Avoid the Windows
Be careful not to get too close to windows and avoid spraying directly at them – pressure can easily damage them. With a little bit of care, pressure washing can make your house look like it just had a facelift!
Renovate the Driveway
If pressure washing does not do anything to enhance curb appeal, you can rebuild the driveway. Asphalt or concrete are generally the most popular materials for driveways. It would be best to use durable concrete flatwork to ensure it lasts long. Working with a reputable company specializing in concrete projects can facilitate this. The company should have the experience and equipment to complete the project properly.
Landscaping
Nothing says "welcome home" like beautiful landscaping! Plant some flowers in front of your house or add trees to give it character. You could even customize it with rocks, mulch, and other features like benches or fountains for an extra special touch.
Add Plants
Adding greenery will also help filter out pollutants from the air around your house, making it healthier for everyone inside and outside visitors. It's a great way to add curb appeal and increase the value of your home!
Outdoor Oasis
With careful planning, you can create an outdoor oasis like no other. Start by considering the size and shape of your yard and your budget. Once you have that information in hand, research what type of plants will thrive in those conditions and then decide on the best layout for your needs.
Create Colorful Borders
Spice up the area by adding colorful borders around beds or walkways. These can be made from bricks, stones, wood chips, or even just plants that will provide a vivid contrast to the green of your lawn and garden. If you feel extra creative, you can create a mosaic effect with different colored stones!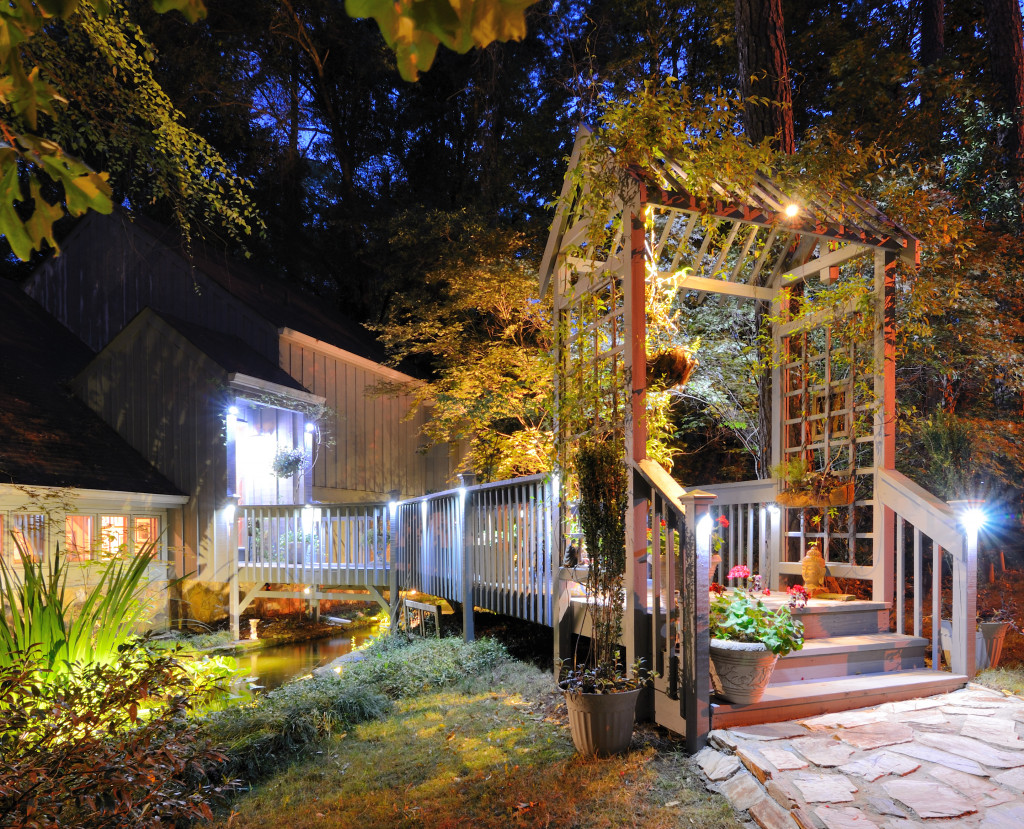 Outdoor Lighting
Lighting can make all the difference when it comes to curb appeal. Add some outdoor lighting along walkways or around outdoor seating areas to enjoy the outdoors during dusk hours without sacrificing safety.
Motion-Activated Lights
Motion-activated lights are great for security purposes, while strings of LED lights can create a warm ambiance in any area where you choose to hang them up! It's also possible to add landscape lighting to create a beautiful pattern of light around the outside of your home. Whatever kind of outdoor lighting you choose will help make your home look more inviting and complete.
Clean and Working Light
Keeping any existing outdoor lights clean and in good condition is also important. If older bulbs are fading or flickering, they need to be replaced with new ones. Regular maintenance of outdoor lighting fixtures will help ensure they continue to look good and provide adequate lighting in your yard. It's also vital to check wiring connections now and then to make sure everything is working properly.
Enhancing your curb appeal is an easy way to spruce up the exterior of your home and make it feel more inviting than ever! With just a few simple upgrades, you can quickly increase the value of your property while making your home look its best! So what are you waiting for? Get started today on improving your home's curb appeal!