A door serves both decorative and functional purpose; that's why choosing the right type of door is an important consideration when you begin home design or renovation planning. The front door is one of the first things that your guests see when they pay you a visit and first impressions are difficult to change if your front door looks shabby or uninviting.
But, equally important is ensuring that your front door and any other doors leading inside your home are solid and burglar-proof. Paying attention to this small detail will help prevent an accident or a break-in and make your home safer. Statistics reveal that the front door is the most common entry point used by thieves and burglars, followed by the first floor window, and then the back door.
The following are some door security measures that you may want to consider to strengthen your doors against burglary and home invasion.
Make Sure your Exterior Doors are Completely Solid
Choose a door that doesn't have a hollow core – this type of door is lighter, more fragile and easier to kick in. You can look for a door with a metal core or solid wood core. Or, you can choose a door that is made of reinforced steel or fibreglass.
Upgrade Your Locks
The locking mechanism of your doors is another important factor, next to the solidity or ability of your door to resist force. Thieves can easily open locks with a lock pick or a bump key if your door lock is simple. You can enhance your door's security by adding a lock that can be opened only on the inside, for example, a deadbolt that doesn't have a keyhole on the outside. You may contact a company that offers door repair services, they can replace your old locks or install new ones.
Use Security Screens
Security screens are metal barriers that have room for additional locks. You may be reluctant to install security screens because they might decrease the curb appeal of your home. However, security screens add another security barrier, making your home a less attractive target to intruders. Nowadays, there are security screens that are available in different styles so you can choose one that will suit your home's exterior better.
Strengthen Glass Surfaces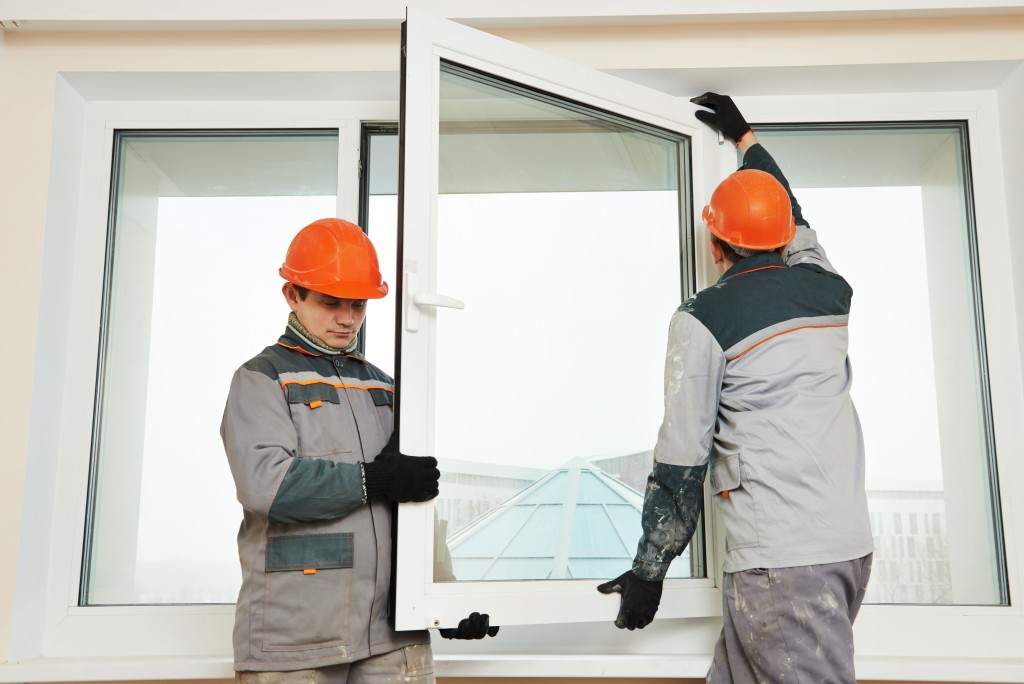 If you have a double-glazed front door, you can improve its strength by adding a layer of protection on the glass portion. You can either have metal bars installed over the glass or a security window film placed on the surface.
Reinforce the Doorjamb and Frame
Your front door's frame and doorjamb are two elements that you should also strengthen. If your door frame or jamb is weak, it would just take a kick to crack your front door open. You can reinforce your doorjamb with galvanised steel.
These are just some ways that you can use to protect your front door and the other doors in your house. Keep in mind that improving door security is not just about preventing unwanted guests from breaking into your home, but also, keeping your loved ones safe and protected.