Carpet and upholstery cleaning is a must for the removal of dirt and stains, and the overall maintenance of your home. It can be done through both traditional and modern cleaning techniques every month or quarter depending on how much foot traffic your carpets receive.
If you have ever tried cleaning rugs and carpets manually, you know how physically tasking it is. This is why most homeowners call in cleaners to handle this chore. Professional carpet and upholstery cleaning services can effectively clean deep into the fibres and remove unsightly stains to make carpets and furniture look brand new again. You can engage their services every three to six months to make sure your home remains sanitary without harmful germs and allergens hiding in the pile.
Here are the top three benefits of having your home professionally cleaned.
Maintain a Clean and Healthy Environment for Your Family
Regular vacuuming to remove dirt, grit, crumbs and more does help keep your home and the furnishings therein clean. However, allergens like dust, moulds and dander remain deep in the fibres of your carpet and furnishings. These can be harmful to your family's health and could trigger allergy and asthma attacks as well as other respiratory problems.
Deep cleaning is required to remove unseen dirt and grime effectively. Cleaning solutions also work deep into the fibres to suck out oil and even odours left from accidental spills. Having a clean home does not just include what the eyes can see.
Extend the Life of Your Furniture and Carpets
Most homeowners are very cautious about having expensive furniture, rugs and carpets cleaned. This is why professional cleaners use only top-of-the-line tools and industrial grade cleaners to do the job. They also have extensive knowledge of removing tough stains and dirt from your carpets and furniture.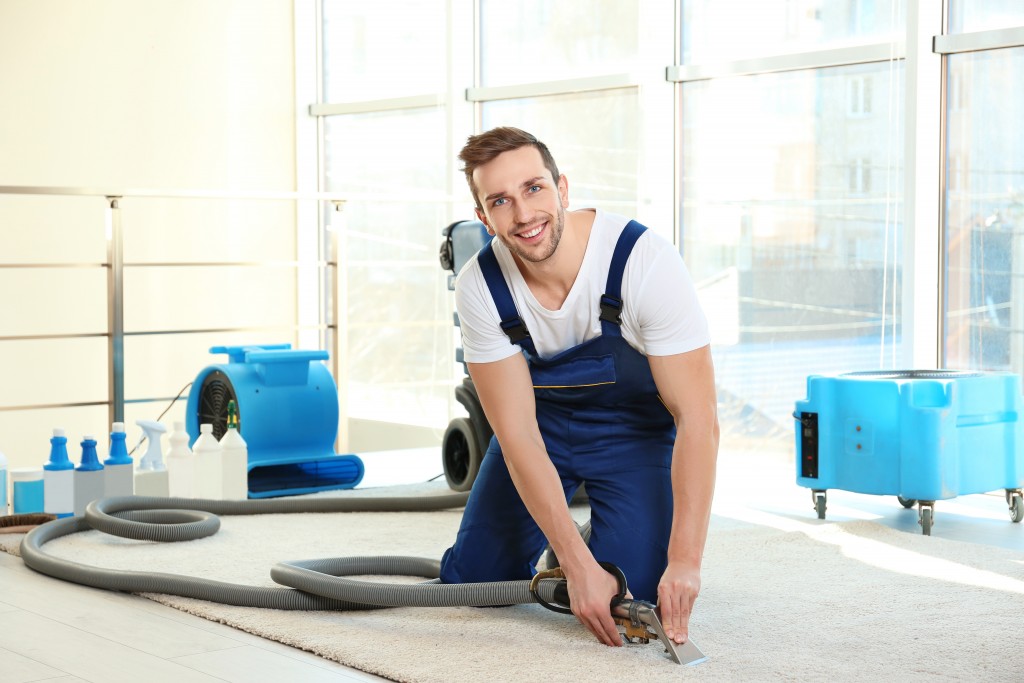 Unlike regular vacuums and brooms, their equipment can easily reach every nook and cranny as well as clean all types of surfaces. More importantly, they use the right cleaning solutions that will remove tough dirt and stains without damaging the fibres and upholstery materials. It can also prevent damage from regular wear and tear, making valuable carpets and rugs last longer.
Enjoy Quick and Thorough Cleaning
If you find wine spills and pet stains on your sofa or carpet unsightly, call the professionals. Most homeowners no longer have the time nor the energy to scrub away at carpet stains given everyone's busy schedules. Professional cleaners can come in and do the work while you are at the office or your children are at school.
Besides carpets and upholstery, some companies offering cleaning services also clean kitchens, windows and other parts of the house. You will come back to a clean home with fresh-smelling carpets, rugs and sofas with no pet stains and animal shedding.
You can have this kind of thorough cleaning service done as often as you would like. A general and thorough cleaning is ideal when you are expecting company or have relatives staying for extended visits. At the same time, coming home to a clean and well-organised house at the end of the day makes it feel more welcoming.