Demolition bars are used for breaking up old materials during demolition.
Lift truck for quickly and safely moving heavy items.
Scissor lifts or cranes for lifting heavy materials and furniture between floors.
Mini excavators are essential for excavation work, such as installing a swimming pool.
Various power tools are needed throughout the whole project.
Home renovation is an exciting project but requires a lot of planning and preparation. Once you've got your design plans in place, the next step is ensuring you have the right equipment for the job. Explore five must-have pieces of equipment that will make your home renovation project a breeze.
Demolition Bar
A demolition bar is one of the essential tools for any home renovation project. It's a long metal bar with a pointed end that breaks up concrete, wood, and other materials during demolition work. This tool can help speed up the process of tearing out old walls and floors, making it easier for you to start fresh on your remodeling project.
You can use the demolition bar to cut through nails and screws and any other materials you may need to get rid of during your project. It's also a great tool for creating access points in walls and ceilings if needed. Be sure to wear safety goggles and gloves, as they can generate dangerous sparks. Also, use the bar according to the manufacturer's instructions for safe and efficient operation.
Lift Truck
Another must-have piece of equipment for any home renovation project is a lift truck or forklift. These are trucks that are specifically designed to move large items around quickly and efficiently. Whether you need to move furniture out of the way or haul away debris from demolition work, a lift truck can make your job much simpler and safer.
Moving furniture indoors
Forklifts are great for moving more significant pieces of furniture in a home with an open floor plan. This can be especially helpful if you're renovating a spacious home. You can easily transport furniture between rooms or efficiently rearrange heavy items. This makes it much easier to get the job done quickly and safely. When using a forklift to move furniture, it's also crucial to use effective forklift fork protection sleeves so that you don't damage items like furniture, flooring, or other things during the process.
Scissor Lift or Crane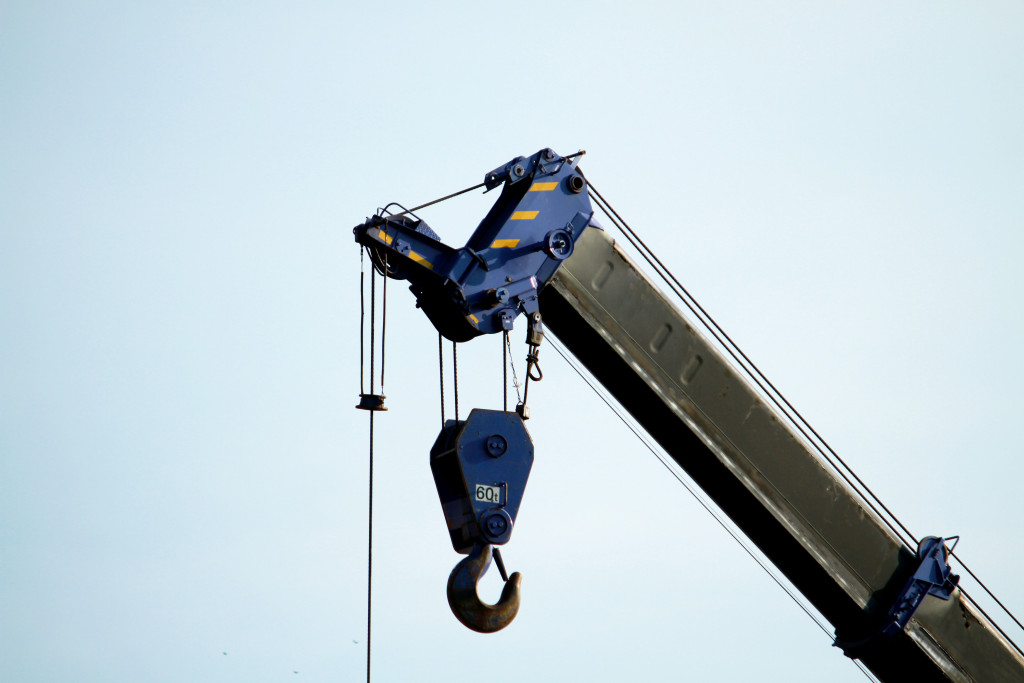 A scissor lift or crane can be used to lift heavy materials like lumber and drywall during construction. It will also give you more reach than a regular ladder, making it easier to get into those hard-to-reach places while doing construction work on your home renovation project. Scissor lifts are also great for painting high ceilings or walls because they can carry multiple buckets of paint at once!
Outdoor renovations
Scissor lifts are also great for repainting your home's exterior, as they're safer and more convenient than scaffoldings. You can also use them to lift heavier objects like fence posts during outdoor renovations.
Multi-level homes
Scissor lifts are also great for multi-level homes as you can transport items between floors without climbing stairs. This can make the process of renovating your home much easier and faster. This also applies to spaces like balconies and rooftops because large pieces of furniture may need to be transported up and down multiple levels.
Mini Excavator
A mini excavator will be essential if you're doing any major excavation work on your home renovation project. This is an incredibly useful tool for digging trenches for plumbing or electrical wiring and moving large amounts of soil during construction. It's important to note that using a mini excavator requires a certain level of skill and experience, so make sure you hire a professional for the job.
Pool installation
One of the most common home renovation projects is the installation of a swimming pool. A mini excavator is essential for digging out the hole and moving soil to create the ideal shape for your backyard oasis. Pools also typically require a certain amount of structural work, and a mini excavator can also help with that. It can be used to dig out the foundations for the walls around your pool or any other structures you may need to complete.
Major landscaping
Landscaping large yards or outdoor spaces is another job that's quite difficult without this machine's help. Mini excavators are invaluable for these types of projects as they can move large amounts of soil, rocks, and other debris quickly and efficiently.
Various Power Tools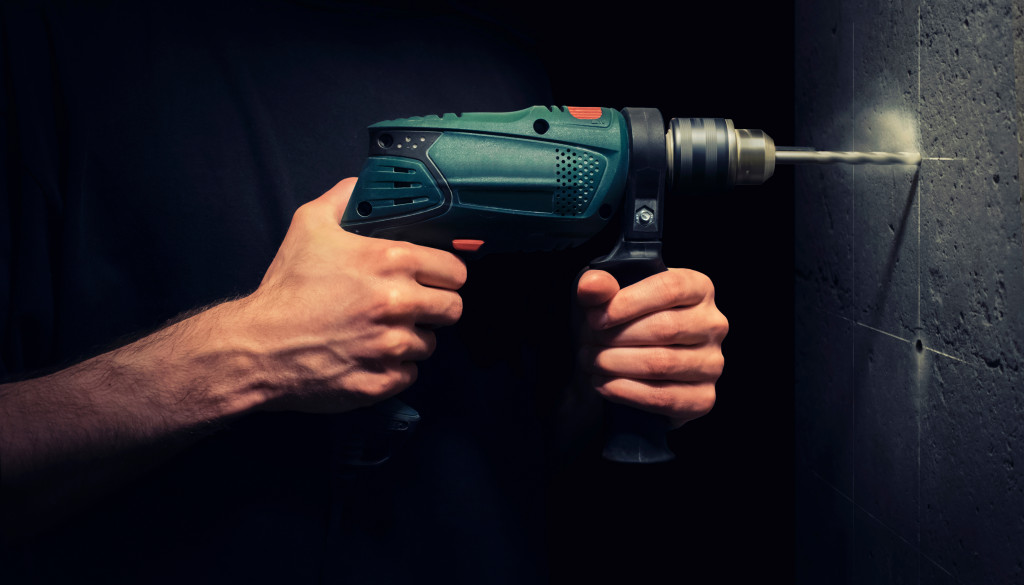 Lastly, various power tools such as drills, circular saws, sanders, and grinders are essential for any home renovation project. These tools can help you make quick and precise cuts to wood, metal, and other materials. These power tools are not only fast but also provide you with significant control over the cutting process.
With the right power tools, you can efficiently perform complex tasks such as installing kitchen cabinets or building an outdoor deck. However, when using power tools, it's essential to wear safety glasses and the correct protective gear to prevent accidents.
To Wrap It Up
No matter what kind of home renovation project you undertake, having the right equipment is essential for success. From demolition bars to scissor lifts and lift trucks, these five pieces of equipment should come in handy throughout your entire remodeling process. By having them on hand ahead of time, you'll ensure that your home renovation runs smoothly from start to finish!