If you're on a tight budget and want to make some changes to your house, you might not know what to do. A new year brings with it the desire for a fresh start, and one guaranteed way to achieve this goal is by redesigning your home.
Unfortunately, just as when you want to freshen things up the most, you might not have enough in your pockets. The stakes are high, yet the resources available are limited. The good news is that you don't have to spend a fortune to make the most of your house's interiors.
Budget-friendly Home Improvements
There are many alternatives to spice up your home without breaking the bank. Here are simple and innovative ways to do so.
Look at Dimensions
Use the entire height and width of your spaces to create a feeling of scale while remodeling your house. You can emphasize these dimensions by placing prints on tall cabinets, stacking books high, or hanging an extra-large pendant.
Elevate Items
Don't keep your gorgeous potted plants on the floor. Mount them on structures to add more volume and help your plants appear more luxurious. If possible, create vignettes on a buffet, mantel, picture rail, or bookcase.
Use a Theme
Gathering objects around to follow a central subject will help you in delivering a cohesive look. When arranged in various ways, these collections of cherished mementos make a powerful statement. Disparate items scattered about the house suddenly come together to form a feature with a strong visual effect.
Repurposing Items
Gallery walls are yet another example of repurposing objects to achieve a dramatic effect. After gathering lots of eye-catching images, you may wish to add a trademark item to your collection in some situations. All that's required to make a strong impression might be some careful framing and layout.
Personalize Items
Don't be afraid to mix and match a wide variety of items and sizes. It's not uncommon for even the most disparate photos to come together in unexpected ways. There are no hard and fast rules for anything, whether it's family pictures or illustrations. The only thing to consider is the design of your room.
Switching Things Up
For those of us who have already done a little spring cleaning and rearranging of our rooms' furnishings, why not try something new? A simple change may liven up your area and give it a fresh look. If you want to make your dining room feel sumptuous and cozy, you can turn your hall table into a dresser. You can also use extra dining room chairs as nightstands in your bedroom. Change the color scheme of the rooms by swapping them completely. You'll be astounded at the change.
Color your Way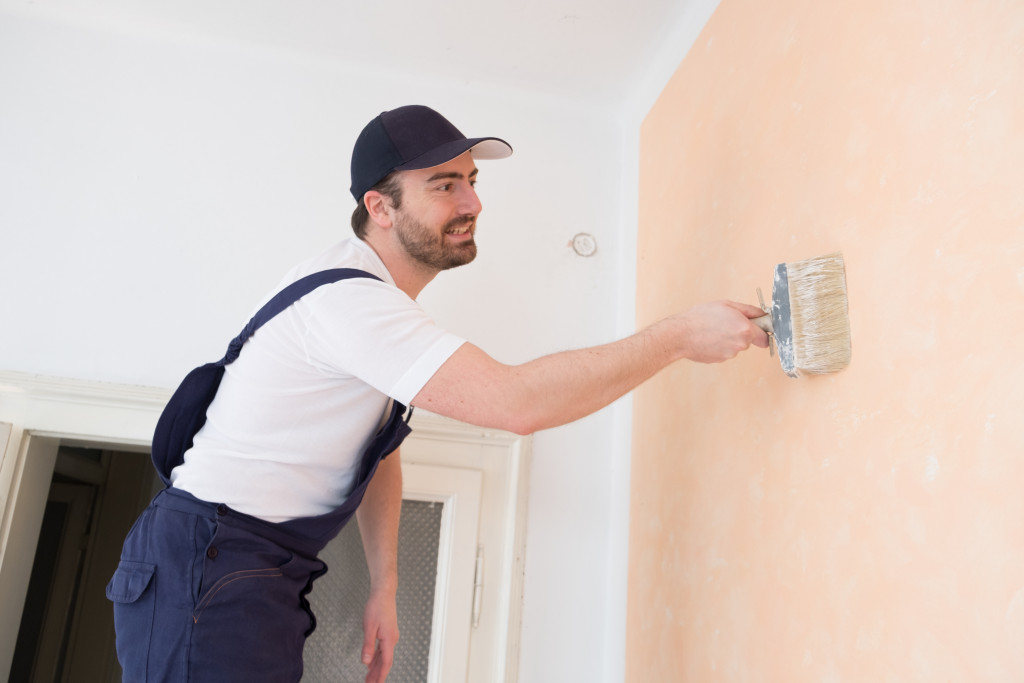 Spending a little money on paint can have a big impact. Don't restrict yourself to the idea of repainting a room. You can add a few touches and sophistication, like painting the insides of bookcases and furniture or emphasizing a prominent architectural feature.
If you decide to go for it, you might also want to experiment with a moody or light environment. And, of all, why limit yourself to only the surfaces of the walls? A fresh coat of paint or a new floor finish might help revitalize the area.
Add Some Greenery
Adding vegetation to a place adds color and fresh fragrances and creates a more peaceful and serene environment. Plants may be scaled, colored, shaped, and many other things.
Don't Forget Safety
Cleaning and moving items around your home can shake up pests that are nesting in your home. These are infamous bloodsuckers who carry dangerous illnesses on their bodies. More so, some of these insects can cause infections such as skin rashes, headaches, and other conditions that can spread throughout your body. These have long-term effects on your well-being if you don't have them addressed in time. So, be sure to call for mosquito and tick control from a professional pest removal provider.
Update Some Elements
It might not be the right time to make major purchases like new furniture, but updating your soft furnishings doesn't have to be expensive. Pillows and cushions can sometimes be the most vivid things in a room, while the addition or removal of a rug can entirely transform a space's mood.
Wrapping Up
Home improvement is not only about new items. You can garnish, reorganize it, change the color scheme, and invent something new with simple tricks. A fresh new look for the new year might be right around the corner. Allow yourself to be more open-minded without having to spend any money.