More often than not, when you think about a garden, green foliage and colorful flowers come to mind. However, that is not an absolute rule. You can make your rocks and the earth components of your yard the centerpiece and create a stunning space. That is an interesting take in yard aesthetics, as it allows you to showcase the beauty in its raw and organic form.
Just like plants and flowers, rocks and stones come in many different shapes and sizes. They may also come in a range of colors or hues, which you can use to your advantage. If you are still looking for some ways to design a rock garden much more manageable, you have come to the right place. Here are some of the pointers you should keep in mind:
Start with the layout
Rock gardens are much more complicated to build compared with conventional flower gardens. With this in mind, you need to plan your layout carefully. Doing so will ensure the proper placement of rocks, and this will keep you from moving things around and doing unnecessary work. When planning the layout, start with the most problematic areas, such as slopes and tight corners, as these will serve as your foundations. You can also use rocks to highlight the perimeter of the yard, so consider this when making a layout.
Integrate layering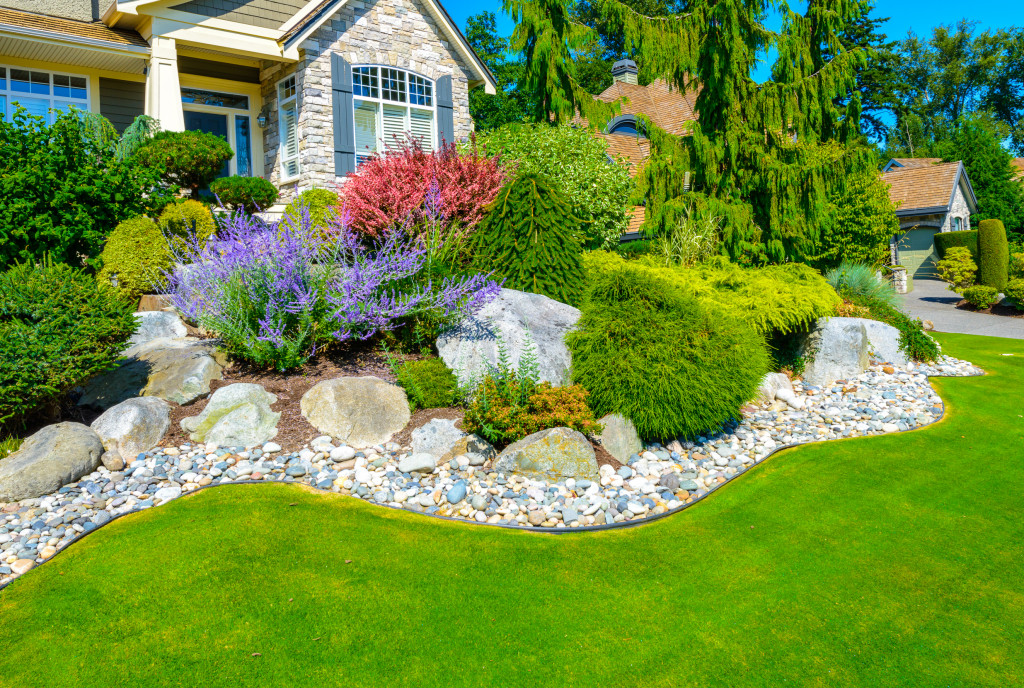 You are not supposed to just put rocks and stones wherever you feel like it. There should be layers, so you would be able to create contrasts and tensions. Layering can be done by mixing different sizes and colors of rocks. Bigger and rougher rocks and stones can be placed at the bottom layer, colored and smoother rocks can be put atop. Lighter and smaller stones can also be placed on top of the tougher-looking rocks.
Add in some plants
Just because it is a rock garden does not mean that there will be no plants. Do not only base your choice of plants on the color. You have to make sure that the plants can live on the rock or close to it. When you are planting grass, flowers, and other greens near the stones, you must have a smart drainage system. That will make sure that the water can get to the plants while being close to the rocks.
Redesign your patio
When planning the look of your garden, you may find yourself reconsidering the look of your patio. You have the liberty to adjust it, depending on the existing aesthetics of your garden. But you also have the choice to have it fixed, especially if it is a stone patio that desperately needs maintenance. Incorporate some wood and clay elements to make the theme much rawer.
Rock gardens are aesthetically pleasing spaces that elicit peace of mind and stability. When done right, you can have a place that you can always marvel at whenever you feel like it. However, you need to remember that making a rock garden is physically taxing, as you will be bringing in and moving a lot of rocks and stones, which are heavy. This type of garden also suits yards and spaces with problematic curves and slopes.