Define your outdoor space and determine how you will use it to plan the design.
Incorporate lighting, furniture, and accessories to make the area inviting.
Create a functional outdoor living area with pools, grills, bars, fire pits, and more.
Prioritize pool maintenance systems, energy-efficient pumps and filters, and pH levels. 
Consult a professional landscaper or designer for help creating the perfect outdoor living area.
Are you tired of being cooped up inside your home all day? Do you want to enjoy the fresh air and sunny weather? If so, it's time to start embracing outdoor living! One of the biggest trends in home design right now is creating inviting outdoor spaces for relaxation and entertainment. Here are some key design elements that can help you create a beautiful, functional outdoor living area for yourself, your family, and your guests.
Define Your Space
Before you start planning your outdoor living area, it's essential to define the space. Determine the size and shape of your outdoor area, as well as any natural features like trees, bushes, or hills. Think about how you will use the space. Will it be primarily for relaxation, entertainment, or both? Once you have a clear idea of the space you're working with, you can start to plan your design. Here are other things to consider:
Lighting
Lighting is a critical element of any outdoor living space. Not only does it make the area more inviting and comfortable, but it also adds a sense of security and safety. Strategically placed lighting can help create an atmosphere that is perfect for entertaining, so be sure to include some soft ambient lighting fixtures as well as task lighting options such as spotlights and flood lights.
Furniture
Comfortable, durable furniture is a must for any outdoor living space. Choose pieces that will fit the size of your area and reflect your personal style. Look for furniture made from materials like wicker, teak, metal, or plastic that can withstand the elements yet still look attractive. Also, consider what type of seating you'll need for entertaining.
Accessories
Once you have the basics in place, it's time to add some finishing touches with accessories. Add color and texture to your space with outdoor rugs, pillows, and throws. Hang planters or trellises for a touch of greenery. And consider adding an outdoor sound system so you can enjoy some music while lounging in the sun.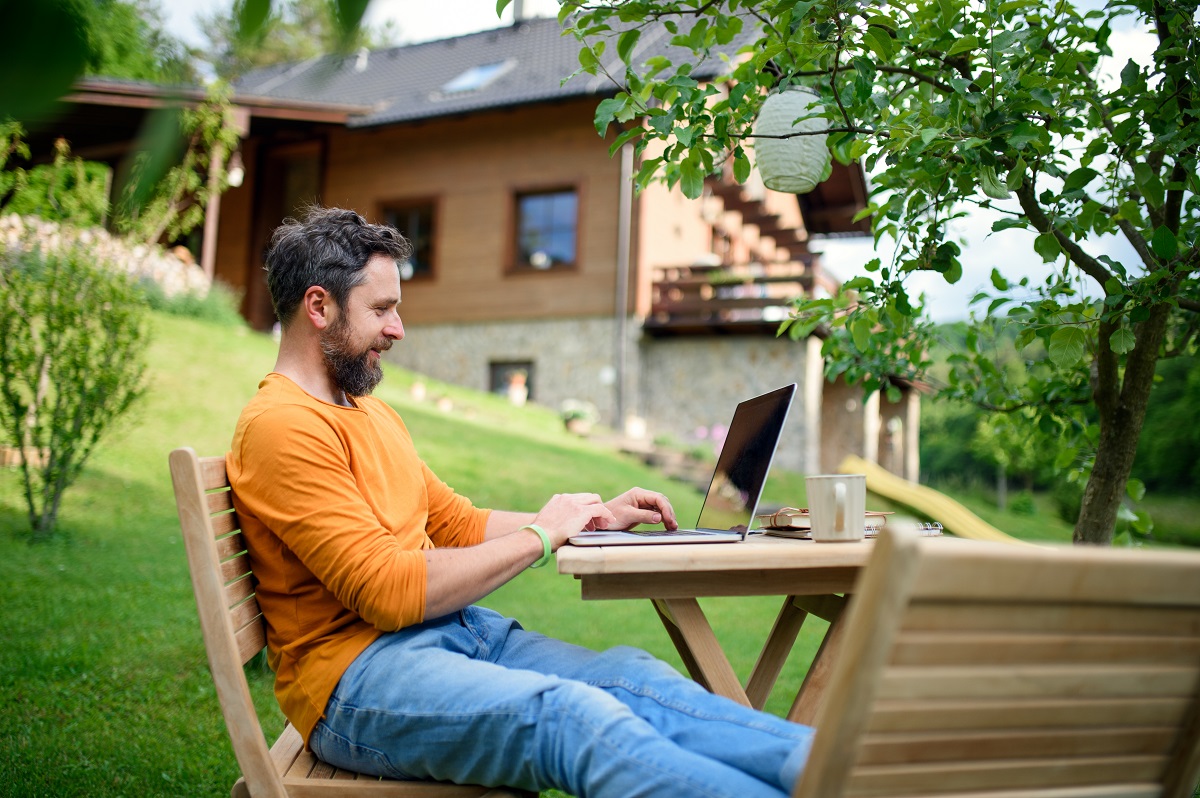 Build a Pool
One of the best ways to take outdoor living to the next level is by adding a pool or spa. Pools provide an inviting environment for family fun and relaxation, as well as a great way to beat the summer heat. A pool can also be an attractive focal point in your outdoor space. Here are some things to prioritize when you do decide to add a pool:
Pool Maintenance System
Once you have all the basics in place for your outdoor space, it's important to consider adding a pool maintenance system to keep your pool clean and efficient. With a proper system in place, you don't need to worry about constantly cleaning or maintaining your pool. A good pool maintenance system will include skimmer and chemical feeders, and other accessories.
Energy-Efficient Pump and Filter
An energy-efficient pump and filter are essential for any outdoor pool. They help to circulate the water, ensuring it is clean and healthy for swimming. The size of the pump and filter will depend on the size of your pool, so it's important to get one that is big enough to efficiently keep your pool clean. Look for pumps and filters that are certified energy-efficient and come with a warranty to ensure you get the best value for your money.
pH Level
One of the most important questions of pool maintenance is how to lower pool pH without chemicals being used. The pH level of your pool or spa should be between 7.2-7.8, and chemical treatments can be used to adjust the pH as necessary. However, if you want to maintain a natural balance in your pool, opt for alternative methods such as adding carbon dioxide, baking soda, or aeration systems.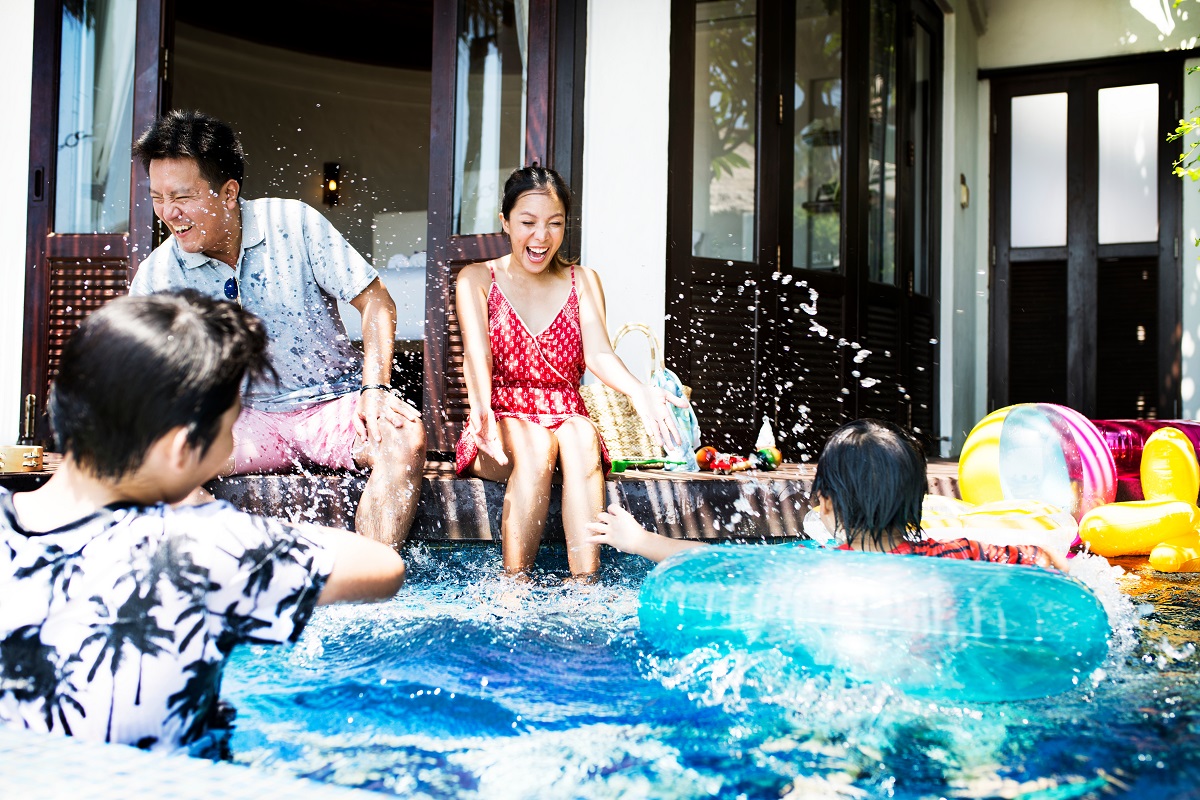 Enhance Functionality
When designing your outdoor living space, consider how you can make it more functional. Depending on your goals, this could mean incorporating a grill or outdoor cooking area, adding an outdoor bar, or installing a fire pit for chilly evenings.
The more functional you make your outdoor space, the more opportunities you'll have to use and enjoy it. For example, if you want to use the space for entertaining, add a few tables and chairs so guests can sit down and enjoy their meals outside. Or, if you're looking for a relaxing escape, consider adding a hot tub or outdoor massage area.
In some cases, it may help to bring in a professional landscaper or designer to help you create the perfect outdoor living area. They can draw up plans and provide valuable advice on how to maximize your space, incorporate different design elements, and choose the right materials for your needs.
Embracing outdoor living is a great way to improve your quality of life and create a beautiful, functional space in your home. Whatever kind of backyard or balcony you have, there are plenty of ways to create an inviting outdoor space for relaxation and entertainment. By defining your space, adding comfortable seating, creating shade, incorporating greenery, and enhancing functionality, you'll be able to create a personalized outdoor retreat that suits your style and needs. Get outside and start designing your dream outdoor space today.