Have you ever dreamt of having a fantastic backyard that everyone would envy? Having a backyard is great but having a unique one is a different story. Unlike many people think, making your backyard different from the other homeowners is not quite challenging.
It all comes down to what your aesthetic is or what you are aiming for. You can even try to have an oak garage to compliment your backyard if your aesthetic is natural and traditional. 
Here are things you can do or add to your backyard to make yours stand out from the rest:
1. Fountains
Whether it's a huge fountain or a small one, they will enhance the overall quality of your backyard. Different styles of fountains are available on the market these days, so there are many to choose from.
Aside from the relaxing sounds they generate, outdoor fountains can also be used to conceal and reduce the intensity of loud, unpleasant noises such as traffic noise or the sound of loud music coming from the neighbor's house. Because of this advantage, you can still escape to the peacefulness of your yard or garden even if you live in a busy portion of the town or near neighbors who frequently organize parties and get-togethers of their own.
2. Pools
Pools can be pricy, but it will absolutely be worth it if you're willing to invest in one. Uniquely shaped pools are great to make your backyard stand out.
Throughout the summer, you can spend quality time with your family and friends at the pool. Other house owners consider a pool to be a strikingly beautiful feature that also adds to the value of your home. It is possible to transform your backyard into a private oasis with a distinctive swimming pool design. Consider a backyard with a swimming pool that includes a cascading waterfall, an infinity boundary, and eye-catching, luxurious tiles.
3. Trees
Whether your backyard is medium or large-sized, having trees around the area will not only keep the space cool but also adds a unique charm. Fruit-bearing trees are highly suggested if you plan on putting trees.
4. Treehouse
Well-built treehouses are incredible in everyone's eyes, whether a kid or an adult. The presence of a treehouse will motivate children to spend more time outside. They will have the opportunity to take advantage of the clean air and participate in social activities.
The result will be that they will be delighted and more muscular, which they may not be able to obtain from electronics or game consoles. Having a treehouse will also motivate them to participate in tasks other than those that can be done in front of a television screen.
Having a treehouse in the backyard will not only add more fun things to do in the backyard, but it will have this level-up factor. 
5. Rock formation
Arranging big and small rocks in a way that looks beautiful is also an excellent idea for decorating the backyard. It is not as common as many think, so having it in your backyard will make you stand out from the rest.
6. Rare flower collection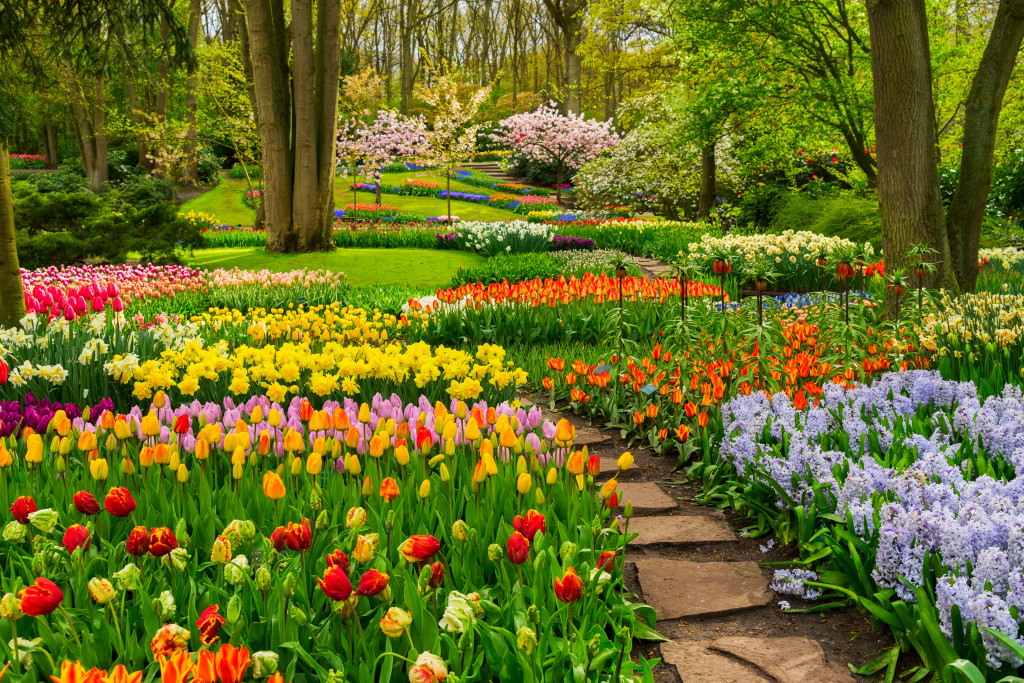 If you're into flowers and want to be different from your neighbors, it's best that you invest in rare kinds. Not only will it look beautiful but also your collection will not be like the others.
7. Garden patch
For those with green thumbs, growing your garden patch in your backyard is a win-win. Not only will you have a unique backyard but also you'll be able to use your homegrown ingredients.
8. Topiaries
Trimming your shrubs into unique shapes or topiaries will make your backyard look cool and different. You can change up the shapes every few months or years as well.
9. Lights
Whether they're hanging or on the floor, adding lights boosts the overall feel of your backyard. One tip is to use color-changing lights to match them with the event or the mood you're going for.
10. Landscaping
Doing some landscaping in your yard will tie everything together. Using unique ornamental features such as traditional statues and colorful vases will make you different from the rest.
You can use many more ideas to give your backyard a unique look, and these are just a few of them. Whether you do all or just one of the things mentioned previously, always remember to add your personal touch. Keeping things personalized is the main that that will make your backyard stand out from the other backyard designs. Just do you.