Workplace managers need to be thinking of cost-effective ways to improve productivity and comfort in a particular space. Any changes that are implemented should reflect the specific style of the business.
When might you need to buy used furniture for your office? Used furniture is inexpensive compared to new ones. They're also usually already assembled and prepared for you to pick up. It can be a good option if you're working on a tight budget and implementation timeframe. On the other hand, new furniture is usually bought directly from the manufacturer. Lead times can be delayed and stretched beyond a specific allotted timeframe.
Advantages of Used Furniture
Cost-Effective – You can save a lot when buying used pieces of office furniture as they normally cost only a fraction of their original retail value. You'll get a lot of pieces at minimal cost. In addition, you'll get to choose furniture from higher quality brands because you'll have the budget for it. The cost-effectiveness of used furniture also allows you more opportunity to customize your furniture and pick out those that fit your business's unique style and preferences.
Eco-Friendly – Investing in used furniture is a way for you to extend the shelf life of furniture. Buying used furniture as vintage and antique pieces will bring a different vibe and feel to your office.
Disadvantages of Used Furniture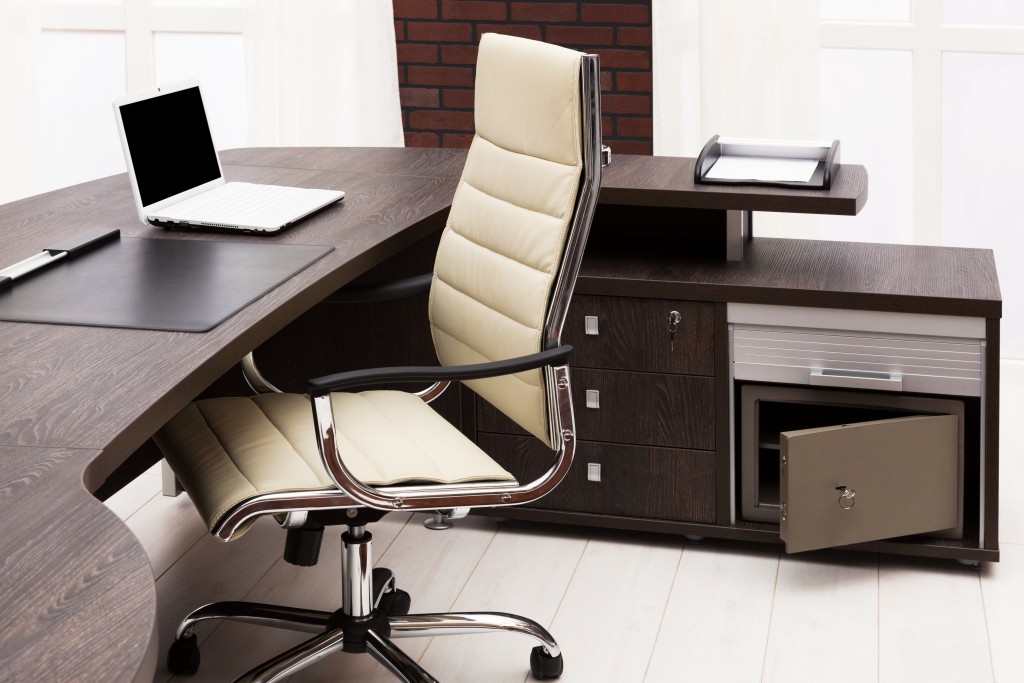 Warranty – Because of the nature of used furniture, most stores don't offer a warranty for it. You won't be able to return it if you later find it's in a size, look, or quality you don't want.
Condition – The risk with buying used furniture comes from the uncertainty of the furniture's history. You don't know anything about what's happened to a piece and what it's been used for. This means you're in the dark about its quality, durability, and damage. If the piece you go for requires significant repairs and refurbishing, you may end up spending more than you bargained for.
Limited Quantity – Used pieces of furniture are provided at limited quantities. They don't usually come in bulk, as they're likely to come in batches. If you need more pieces than are available, your office may have a mismatched and inconsistent look.
Transportation – With used furniture, you're likely also responsible for the pickup. This can be challenging if you're not prepared with the necessary resources and if the pieces are already assembled into big and bulky units.
Suggestions when Buying Used Furniture
If you do decide to go for used furniture, it's important you inspect furniture thoroughly and in person to ensure you don't have concerns about them.
When exploring options, it's beet to start looking through local resources. There may be offices in your building or nearby that are moving or renovating and no longer need some of their furniture. You may be able to get a good deal from them and get to avoid shipping costs.
Used furniture can go a long way in terms of cost savings. Find pieces that suit both your budget and your business in terms of their quality and style.