Upgrade your front door and entryway for a welcoming atmosphere
Freshen up the exterior walls with paint in a color scheme that complements the architectural style of your home
Enhance landscaping and outdoor spaces to create functional areas for guests or relaxation
Install energy-efficient lighting fixtures to improve visibility and security
Hire professional driveway cleaning services to remove dirt and stains for a rejuvenated look.
Your home's exterior is the first thing people see when they visit or pass by. If you feel like it's time to give your home a new look, revamping your overall home exterior can significantly impact you. From small updates to more extensive renovations, here are five tips to help you transform your home's exterior into a stunning space that reflects your style and enhances curb appeal.
1. Upgrade Your Front Door and Entryway
The front door and entryway are focal points of your home's exterior. Upgrading these elements can instantly boost the visual appeal and create a welcoming atmosphere. Consider replacing your front door with a new one that complements the architectural style of your home. Opt for materials such as wood, fiberglass, or steel that offer durability and security.
Enhance your entryway by adding decorative touches like a stylish doormat, potted plants, and outdoor lighting fixtures. These elements add charm and make your home feel inviting and well-maintained.
2. Freshen Up the Exterior Paint
A fresh coat of paint can work wonders in reviving the overall look of your home's exterior.
Here are some tips on how to freshen up the exterior paint:
Choose the Right Color Scheme
When selecting a color scheme for your home's exterior, consider the architectural style and the environment around your house. If your home has a classic or historic look, use more subdued tones like beige, gray or white. You can use vibrant colors for modern homes to create an eye-catching look.
Choosing colors that will blend well with the surrounding environment is also important. If tall trees surround your house, pick darker hues to make it stand out and lighter shades for a home with an open landscape. Brightly colored accents like doorframes and window sills can also create contrast.
Prepare the Exterior Walls
Before painting, it's essential to inspect the exterior walls. Look for cracks and damages and repair them with putty or concrete mixtures. Pay special attention to areas around windows, doors, balconies and chimneys where water may have collected due to moisture or rainfall. Once repaired, wash the walls thoroughly with a mild detergent.
Apply Primer If Necessary
Using a primer before painting can help improve the appearance and durability of your paint job. Consider applying a coat of primer if you're using a darker color or switching to a different type of paint. Primers can also seal off porous surfaces like brick walls and metal siding.
Hire Professional Painters
Hiring professional painters is the way to go if you want to achieve a flawless finish. Not only will they be able to get the job done quickly and efficiently, but they'll also have access to quality tools and materials for superior results. Plus, it eliminates the hassle of cleaning up after painting, so you don't have to worry about it.
3. Enhance Landscaping and Outdoor Spaces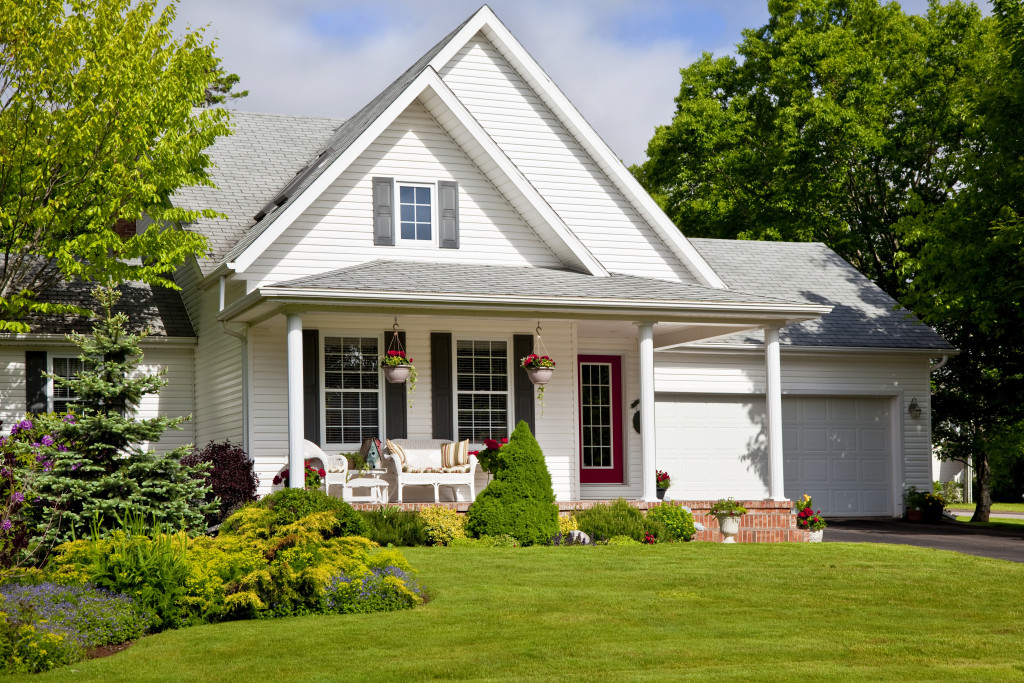 Landscaping plays a crucial role in enhancing your home's exterior. Start by trimming overgrown shrubs, trees, and hedges to create a neat and well-maintained appearance. Add colorful flowers and plants to create eye-catching focal points and vibrate your outdoor space.
Create functional outdoor spaces by adding a patio or deck where you can entertain guests or relax with your family. Incorporate comfortable outdoor furniture and accessories that match your style and provide a cozy atmosphere. Additionally, consider adding a fire pit, water feature, or outdoor kitchen to take your outdoor living experience to the next level.
4. Upgrade Exterior Lighting
Proper exterior lighting enhances the aesthetics and improves safety and security. Assess your current lighting situation and consider upgrading to energy-efficient LED fixtures. Install wall sconces near the front entryway and pathway lights along walkways for better visibility at night.
Consider highlighting architectural features or landscaping with spotlights or uplights to create a captivating display. Installing motion sensor lights can also deter potential intruders and provide added security to your home.
5. Clean Your Driveway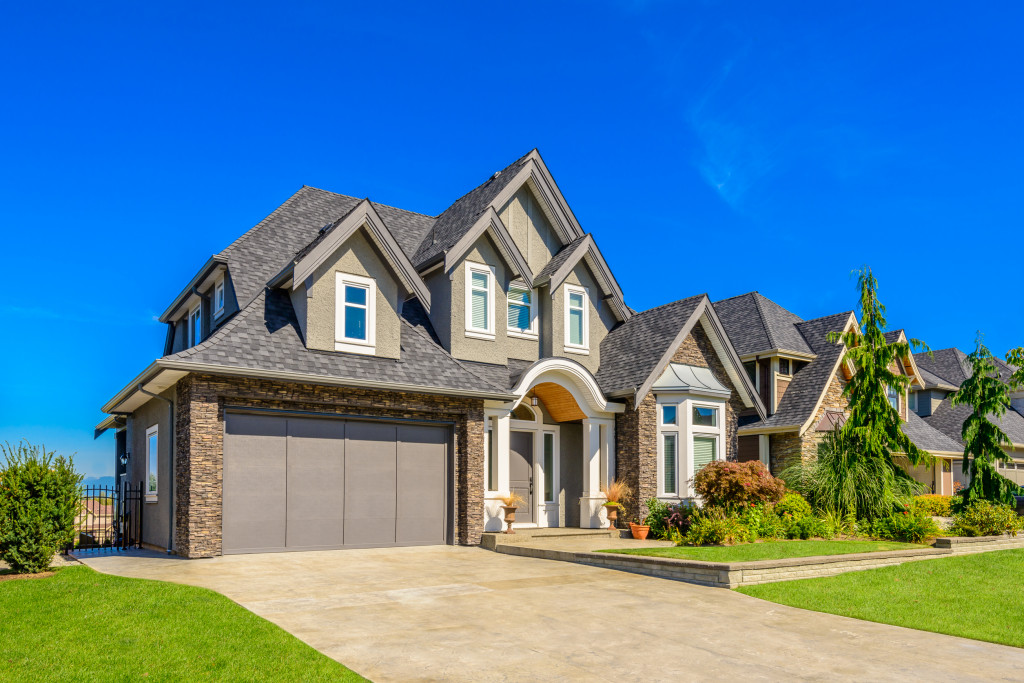 The driveway is essential to your home's exterior and curb appeal. Over time, driveways can accumulate dirt, stains, and grime, making them look worn and unattractive. To revitalize your driveway, consider hiring professional driveway cleaning services.
Professional cleaners use specialized equipment and techniques to remove stubborn stains, mold, and mildew, leaving your driveway clean and rejuvenated. They can also provide additional services like sealing or resurfacing to enhance its appearance and durability further.
In Summary
Revamping your home exterior can bring new life and create a lasting impression. By upgrading your front door and entryway, freshening up the exterior paint, enhancing landscaping and outdoor spaces, upgrading exterior lighting, and restoring your driveway with professional cleaning services, you can transform your home's exterior into a stunning space that reflects your style and boosts curb appeal. Embrace the opportunity to create a welcoming and visually appealing home exterior you can be proud of.