Your home is your castle, and you should do everything to ensure its security. Here are some tips to help you protect your home and your family.
Install a security system
Installing a security system can provide your family peace of mind and security. Security systems can deter burglars and help to protect your home and belongings.
They can also provide added safety in a fire or other emergency. Choose a security system that is appropriate for the size and layout of your home, and have it professionally installed to ensure optimal protection.
Make sure your doors and windows are secure
Window and door security are important for several reasons. It helps to prevent intruders from entering your home. Securing the windows and doors also helps keep your home safe in the event of a fire. It can help keep your family safe from carbon monoxide poisoning.
Windows and doors should be securely locked, even when you are home. If you have young children, make sure they cannot reach the locks. You should also install deadbolts on all exterior doors.
In a fire, windows and doors can provide an escape route. Make sure that you can easily open all windows and doors from the inside in an emergency.
It is also important to keep your family safe from carbon monoxide poisoning. Make sure that all doors and windows are properly sealed and that there are no gaps around them. You should also install a carbon monoxide detector in your home.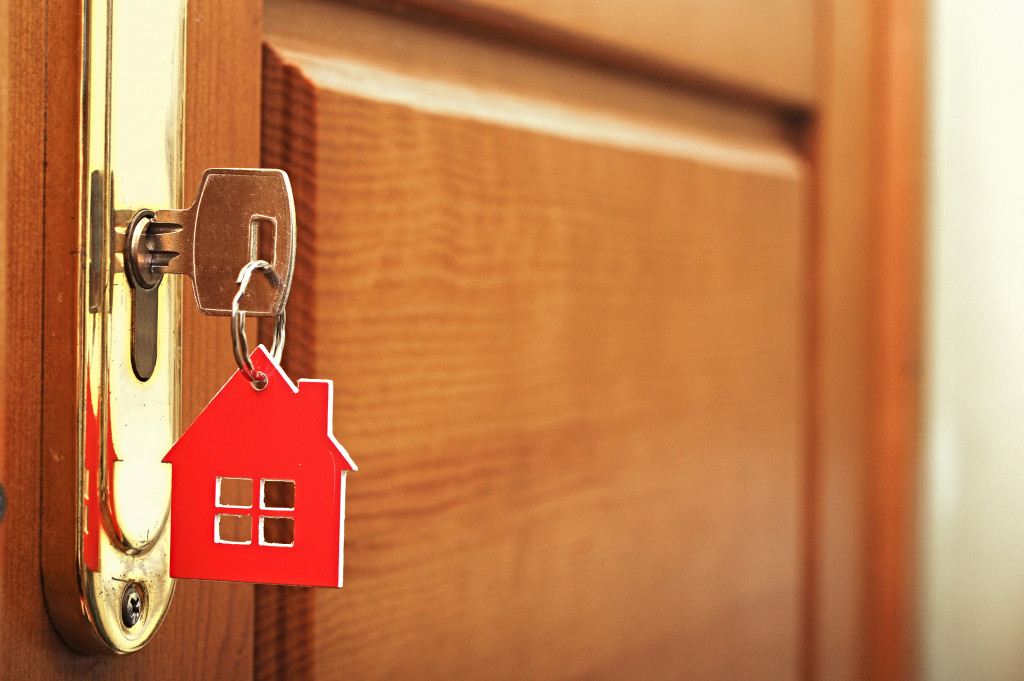 Keep your yard well-lit
Burglars love dark, secluded areas to break into homes. Add light fixtures around the perimeter of your home and keep them turned on at night. You can also add timers to indoor lights, so it looks like someone is home even when you're not.
Putting together the different components of a metal fence will reduce the risk of unauthorized entry into your property. The fence should be durable to ensure the security of your home.
Install motion-sensor lights
Motion sensor lights are a great way to ensure the security of your home. They can help deter criminals from attempting to break into your home, as they will be alerted to movement and will likely be scared off.
Additionally, motion sensor lights can help you find your way around your home in the dark, which can be especially helpful if you have a power outage. Finally, motion sensor lights can be a great way to save energy, as they will only turn on when there is movement, rather than remaining on all night.
Trim trees and shrubs around your home
The importance of trimming trees and shrubs around your home cannot be overemphasized. It makes your home more attractive, but it also helps to ensure the security of your home.
Trees and shrubs can provide a hiding place for criminals who may want to break into your home. By trimming them back, you eliminate potential hiding places and make it more difficult for criminals to approach your home without being seen.
In addition, trimming trees and shrubs can also help to prevent fires from spreading to your home. Overgrown vegetation is a major contributor to wildfires, so by keeping your trees and shrubs trimmed, you can help to reduce the risk of your home being damaged by a fire.
Keep your garage door closed
The garage door is the primary entry point to your home, so it's important to keep it secured at all times. Closing the garage door helps protect your home from burglars and other intruders.
It also keeps out pests and animals. Make sure to close the garage door every time you leave your home, even if you're just going for a short while.
Consider getting a dog
A dog can be a great addition to a family for home security. They are territorial by nature and will bark and/or attack anyone or anything that they deem to be a threat. This can provide an extra layer of security for your home and family.
Dogs can also be trained to deter would-be burglars by barking or attacking when they sense someone trying to break in. In addition to deterring burglars, dogs can also give you an early warning about other potential threats.
Their keen sense of hearing and smell can alert you to the presence of strangers or animals long before you would otherwise be aware of them. This can give you time to take precautionary measures or simply be on alert.
There are many things you can do to ensure the security of your home. Each of these things can help to make your home more secure and less likely to be targeted by criminals. No home is ever 100 percent secure, but by taking these precautions, you can significantly reduce the chances of your home being broken into or otherwise compromised. Keep your family and possessions safe by implementing as many of these security measures as possible.