Today, with the ever-growing concern for the welfare of the environment and its fight against climate change, people are more eager to integrate green living into their daily lives. And that includes the actual homes that they live in. So, these days, when someone wants to build a house, they don't just think about the design, size, and style that would best fit their families. They are also starting to think about the ways their homes could be more sustainable for the environment. Not only that, but we have also become more conscious about making smart purchases of coir doormats and window blinds. This is why there has been significant growth in the green building market. Today, the market reaches about $81 billion.
Various institutions in the United States have also started seeing this trend and have promoted it. Such institutions include the U.S. Green Building Council (USGBC). The USGBC launched a green building certification program called "Leadership in Energy and Environmental Design" (LEED). For the people most passionate about green living, getting a LEED Certification is the ultimate goal. To do that, though, we would need to know more about sustainable home design first. The good thing is that there is no shortage of resources that would teach us a lot about the subject. We need to know where to start.
Home
In today's golden age of TV, we have many interior design shows from various streaming services. And they each have their own topics and niches. Some focus on small living in tiny houses. Some focus on extravagant home designs for the ultra-rich. But, in truth, very few of them have a focus on sustainable home design. Fortunately for us, a really good example premiered on Apple TV+ in 2020. And that is Home.
Home explores how green homes are created in the name of sustainability worldwide, not just in the U.S. In this show, we will see a home inside a greenhouse in a rural area in Sweden and a tree house made entirely from bamboo in Bali, Indonesia. If we're really looking for inspiration and design ideas, then it would be great to start with this show. Not only is it jam-packed with ideas, but it's also beautifully made. This is why it for the best documentary series award of the Critics' Choice Awards.
Essential Sustainable Home Design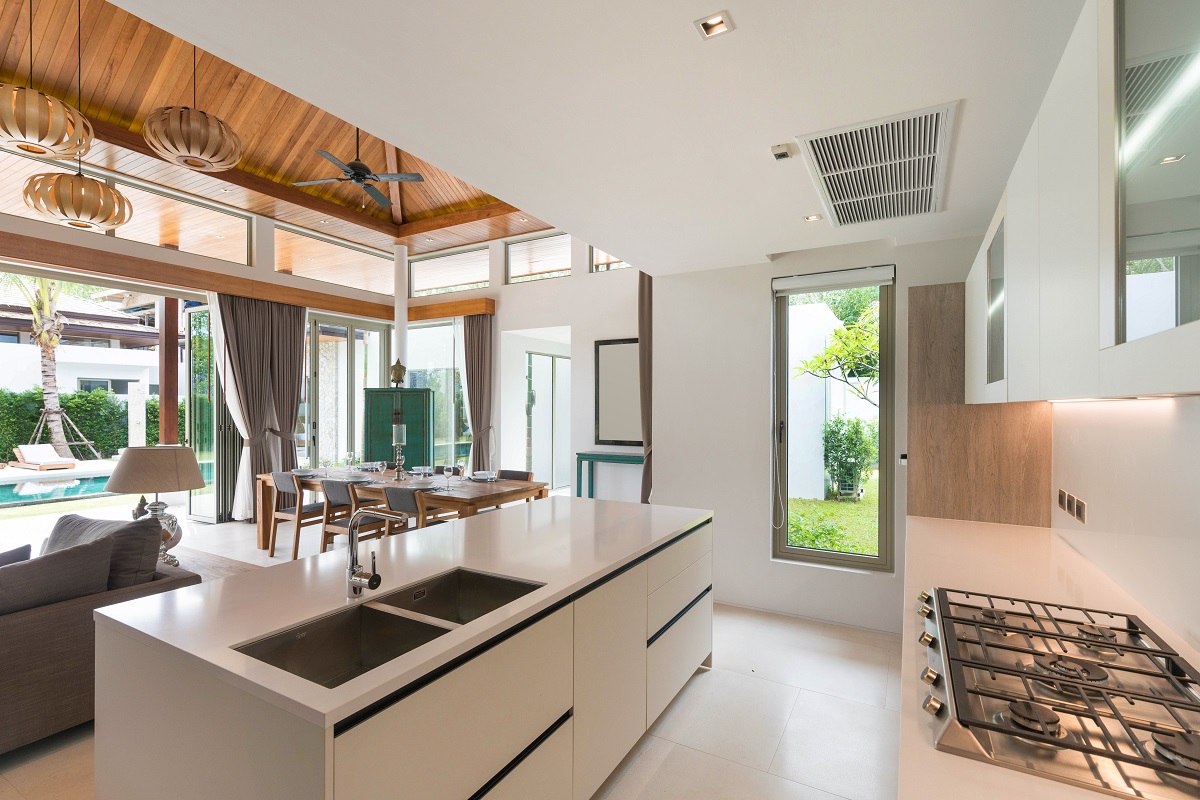 If we're more inclined to read a book than to sit down and watch a show, then we also have a lot to choose from. Through the years, countless designers, writers, and researchers have put together books that explore ideas of sustainable home design. But, precisely because of this, choosing the right book can be very overwhelming. But, luckily, there's Essential Sustainable Home Design. As the straightforward title says, this book is all you would need to create the sustainable home that you and your family could need.
Written by Chris Magwood and published in 2017, this book's complete title is Essential Sustainable Home Design: A Complete Guide to Goals, Options, and the Design Process. In this book, we will learn all about the key concepts and principles of green living — ultimately helping us create our vision for our home. This is the first book in the book series called Sustainable Building Essentials, published by New Society Publishers. So if we really want to dive deep into this subject, we can read the other books and learn about more niche topics, from composting toilets to hempcrete construction.
Inhabitat
Sometimes, the best way to take a deep dive into a subject is by exploring a website that is dedicated to it. This way, we'll not only read about tips, benefits, and other angles on articles. We will also see interviews from experts on the field. We can also watch videos and listen to podcasts. To learn more about sustainable home design, then we can turn to Inhabitat.
Described as a "green design and lifestyle site," Inhabitat covers news and other topics about the environment, design, and technology. Founded in 2005, Inhabitat was the brainchild of Jill Fehrenbacher, a designer. Since then, she has been one of the leading authorities on these subjects. Since its launch, Inhabitat has been recognized by Time, The New York Times, Vogue, Elle Decoration, and other top magazines for their work.
The thing about sustainable home design is that it's not just something that people can pick up and learn about the ins and outs in just a day or two. This subject tackles design, art, science, technology, and even engineering. Thus, it takes a lot of time and resources. But perusing the right resources will help us get there faster and learn more about building our own green home.