There are many ways to renovate a residential property and make it look nicer to visitors. For example, if you have enough space and one or two vehicles you could look into customized driveway services. Currently, there are a wide variety of options, designs, and materials to choose from, including resin-bound gravel, natural sawn granite setts, and porous asphalt.
Another idea is to add a room for guests or events or transform an existing one into a home gym, a personal workstation, or a relaxing, stress-relieving reading room.
Whatever you choose to do, it is often a matter of taste, particular interests, specific needs, and financial resources. Still, few things are better than exploring technology-based alternatives that will not only make your house more convenient and safer but also more exciting and fun to live in for you and the other members of your family.
Let us look at some of the most popular ones.
Decorating With a Purpose
If technology does not blend well with the existing furniture and other items you have in your house, it is not worth having. Even if this sounds a bit harsh or too demanding, who wants to have some gadget stick out like a sore thumb? What is the purpose of investing your hard-earned money in some contraption that will make your life easier but is visually unappealing?
Luckily, manufacturers of smart devices and electrical appliances are slowly beginning to understand the importance of combining convenience and usability with elegance and taste. Today, you can buy smart thermostats with sleek, state-of-the-art designs and locks that resemble the homes of the future, not a top-secret medical or military facility.
Safety Inside and Out
Many consider the United States military installation of Fort Knox to be the safest place on earth. No matter whether you are James Bond, Jason Bourne, or Batman, you will not be able to get inside without being recognized by one of the many safety and anti-terrorism devices surrounding this facility.
But what about danger from within? In case of a high magnitude earthquake or a fire, does the facility have the requisite infrastructure to survive? While regular folk like you and I will probably never know, the same concept can be applied to modern homes. As such, there is a pressing need for safety mechanisms that will prevent burglars from coming inside and prevent unnecessary accidents when children, the elderly, or pets are left indoors alone.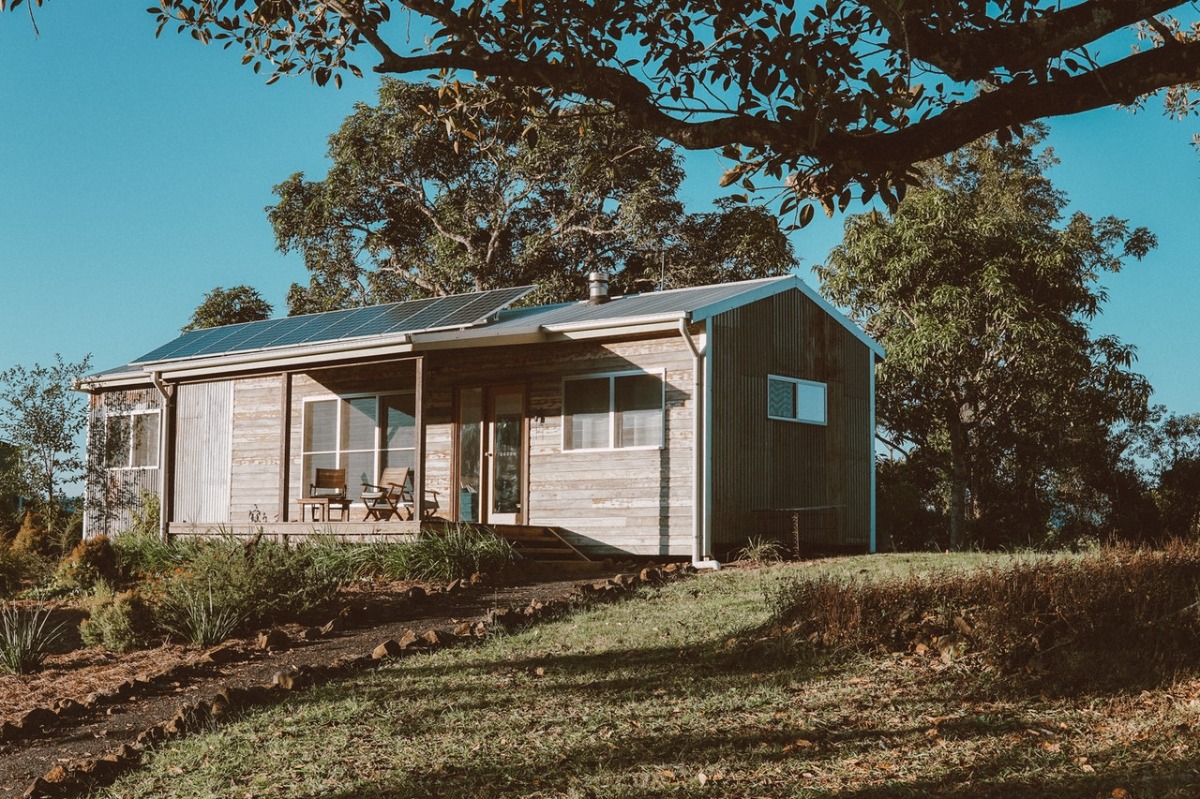 Environmental Friendliness and Sustainability
Several of the most pressing global issues are related to the environment. As the years go by, temperatures continue to rise, countries are more populated, and our natural resources are depleted at alarming rates causing species of both flora and fauna to either join the endangered ranks or be completely extinct.
As a result, sustainability has perhaps never been as important an issue as it is now. It is true in all areas and walks of life, including government organizations, private institutions, and individual citizens.
In the 21st century, it is no longer enough to segregate your garbage. Instead, having an energy savings system in your house along with the infrastructure to maximize natural resources is a must for any self-respecting home.
Fun, Fun, Fun
For many, this last technology-based home trend is the most important one. If you cannot spend your salary on something that will bring you excitement and pleasure, what is the purpose of having a job? What is the reason for getting up early every morning, embracing the daily grind, and suffering from countless hours of stress and anxiety?
Enter smart home electronic devices for entertainment, an ever-changing, constantly evolving industry that thrives on providing customers with innumerable options to relax, get your mind off of things, and enjoy. Aside from TVs and music playing devices, people can now purchase virtual and augmented reality consumer goods and engage in video-game adventures with others worldwide without leaving the comfort of their bedrooms.
There are plenty of ways that you can bring technology into your home. Four of them are devices with both functional and decorative purposes, smart home safety, the use of technology for environmental friendliness and sustainability, and entertainment systems irrespective of gender or age.
A few years past, only the very wealthy could afford to buy the latest developments made by the top electronics and other manufacturing companies. We now live in a very different world. The speed at which things are done and the systems used to create them has made everything more accessible and affordable.
One is left to wonder about the amazing things that the future might hold.