These days, a 200-square-foot deck costs an average of $8,142, including the price of materials and labor fees. However, most homeowners should expect to spend from $5,169 to $11,139.
The actual price will largely depend on the size that you want for your home. Decks that are smaller than 200 square feet will be cheaper, which usually ranges between $2,888 and $6,870 on average. Additional expenses, such as waterproof deck floor covering and staining, will also affect the overall cost. If you plan to build a second-story deck, the price can vary because of necessary expenses, like extra insurance for workers and specific equipment for constructing elevated decks.
Commonly Used Materials
Natural timber and composites and plastics comprise some of the commonly used materials for decks. Composite decks require little to no maintenance, which is perfect if you plan to use the space frequently. While this eliminates the need for sealing and waterproofing, you should prepare to spend more since composite materials aren't cheaper than natural wood. Consider other materials if you live in a place with hot weather during spring and summer.
On the other hand, natural wooden decks are a popular choice because of the aesthetic appeal. Bamboo, cedar, ipe, redwood, and tigerwood are among the most common types. You need to consult a flooring expert for choosing the best kind of wood, especially if you live in a seasonal climate. Those who live in a place with harsh winters should avoid using bamboo, while cedar isn't best for ground-level decks.
Ipe, redwood, and tigerwood are expensive, with prices ranging from $7.75 to $20 per square foot. While all of these types have different pros and cons, you should still consider a waterproof deck floor covering to prolong its natural appearance and prevent mold growth.
Adding a Second Deck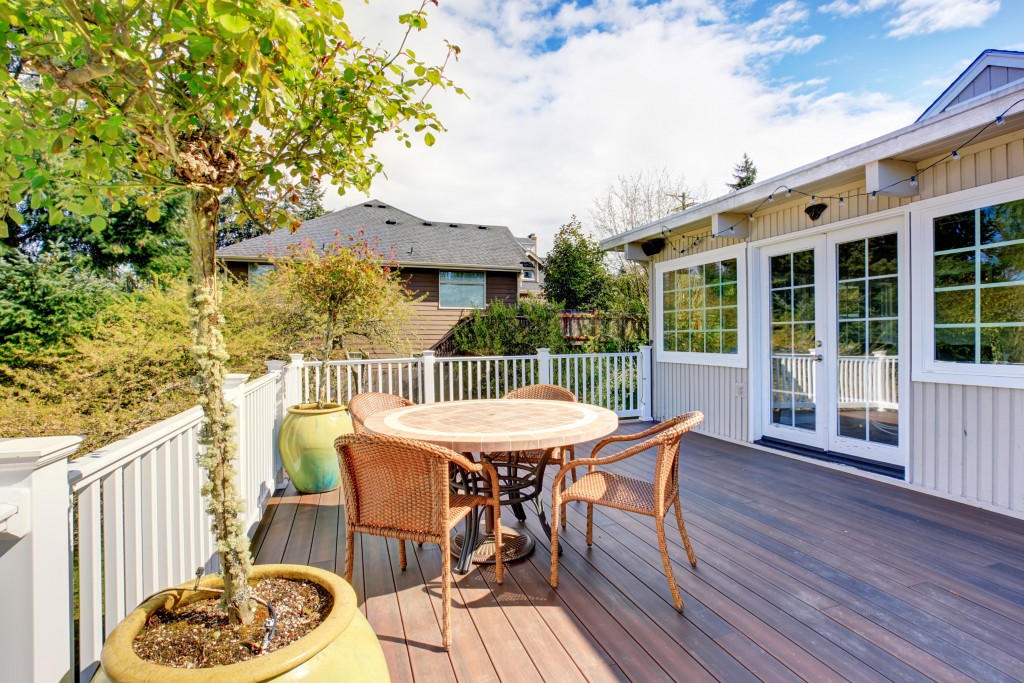 You might be familiar with deck construction because of the first one, but adding a second deck won't exactly involve the same process. In fact, an elevated deck is more complicated because of the need to build foundational support. A lack of it can cause the structure to bend or collapse to the ground. This can be prevented by knowing the right distance between the support piers, which is something that an expert would only know upon looking at the location.
You might need to hire a plumber as well to make sure there won't be any drainage problems below the deck. An excellent way to save on expenses for a second-story deck requires you to choose a simple design. Go for cedarwood if you like a natural one. It only costs $3.75 per square foot on average, which is between $750 and $1,875 for a 200 to 500-square-foot deck.
In the end, once you decide on which material to use and where to build a deck, you should find a licensed and insured contractor for the project. Don't hesitate to ask for quotes from at least three different companies, since this allows you to compare the best prices.