So, you're finally taking the leap and renovating into a minimalist home. You've probably given a lot of thought to making this decision, and rightfully so. Switching from a Baroque home to a minimalist design takes a lot of courage, as it entails letting go many of your material attachments.
This whole process must start with de-cluttering the different areas of your home which you feel have too many unnecessary elements. For parts of your home that have plumbing, you can hire a company that does kitchen or bath remodel services in Kansas City to help you make the changes. But for the easier living spaces in your home, you can create the sleek and simple minimalist design you've always dreamed of.
Here are some tips for achieving the simplicity and elegance of a minimalist home.
De-clutter
Clutter is defined as anything that's unnecessarily in one place, making it seem like there are too many things going on. Do you have books or small pots lining your staircase? Do you have shelves of little souvenirs you've collected from your travels? Do you have a China cabinet with dishes you barely use? These are all considered clutter. You can put them away, donate or sell them, as long as they remain out of sight.
Neutralize
If you've done your research on minimalism, you'll know that the design uses a neutral color scheme. Start with one neutral color as your base and build from there, keeping in mind your goal of achieving simplicity and elegance. White is the most common place to start. Paint your walls white, then gradually add a little tint to your shelves or floors. Don't use any loud colors just yet. There'll be a place for that.
Create Clean Lines
"Neat" is another word that describes the minimalist design, and the best way to achieve this in a room is to create clean lines. Choose furniture pieces that are straight and sharp, and lighting fixtures and shelves that have clean edges. You can even put up a monochrome painting of lines if you want to take it literally. As long as these don't cross or create too many angles that can confuse the eye, you're good.
Go for Quality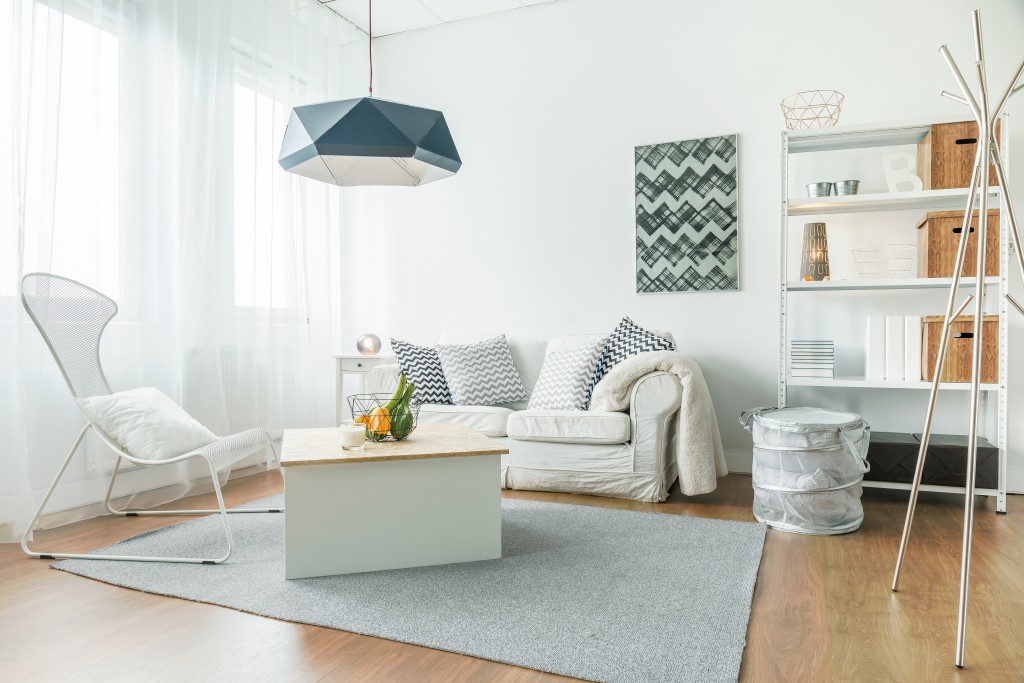 Since you won't be using too many elements in your minimalist home, you might as well invest in high-quality pieces. Many types of furniture could last decades. Even if these pieces are more expensive, they're well worth it.
Use Smart Lighting
One part of the minimalist movement is using minimal resources as well. Creating a smart lighting scheme means using more natural light for a room to create space. Skylights are perfect for this idea, especially for those rooms you spend most of your time in. At night, you can make use of energy-saving LED bulbs to light one corner or give the right ambiance for a quiet evening.
Remember that creating a minimalist home means toning your colors down, using just enough furniture and creating a lot of space. Keeping your design clean and choosing the right textures and elements will help you achieve the elegance and simplicity of the minimalist home. This style helps calm the senses, making your home the refuge that it's meant to be for you.