Are you in heavy search of Westminster flooring services? Are you raring to find flooring that increases the value of your home? Whether you are thinking of replacing your carpet or considering laminate or hardwood flooring, it is still crucial to know when it is the best time to buy as well as the pros and cons of your flooring shortlist.
When to Buy
Timing is key when searching for flooring products and services. Stores and service providers offer an acceptable price when they need to let go of their inventory or when demand is slowing down. The time of year, too, can be a determinant for better flooring deals. In fact, it is your best bet in finding the right flooring for your home or office.
Winter is the best time to buy. During late December to around early February, many households are not in the mood of making home renovations or improvements. Touching the flooring is a big no. Also, stores, at this time, are shelving their old models and replacing them with new arrivals. Fewer customers and an abundance of flooring products mean that you can get a good deal.
The months to avoid are mid-September to mid-December. Students are going back to school. People are moving into their new homes. More people are moving about to purchase stuff since there is more time to spend on one's home.
What to Buy
Finding what to buy can be harder if your shortlist is not well trimmed down. However, there are not many flooring types to choose from. Have a short shortlist, like two or three options, then narrow down to your final choice. Below, we look into the five most common flooring types:
1. Hardwood Flooring
Hardwood is the most sought-after flooring type. Attractive and durable, it can be repolished when scratched. It lasts long, especially if it is not always getting wet. An issue with hardwood flooring is costly maintenance. Moisture is an enemy, so refinishing is always needed.
2. Engineered Hardwood Flooring
Engineered hardwood is cheaper than hardwood. It comes prefinished and is very easy to install. It can handle moisture better than hardwood, but it can only be refinished a few number of times.
3. Laminate Flooring
If you want an inexpensive flooring, choose laminate. It is very easy to install; you can do it yourself. Unlike other flooring types, it is softer. Although it comes prefinished, it can never be refinished and is prone to water or moisture damage.
4. Carpet
Soft and warm, carpet does not come with cumbersome installation or transport. It is also inexpensive. However, it wears out fast and can easily be stained. This flooring type is also not advisable for homeowners with allergies.
5. Tile Flooring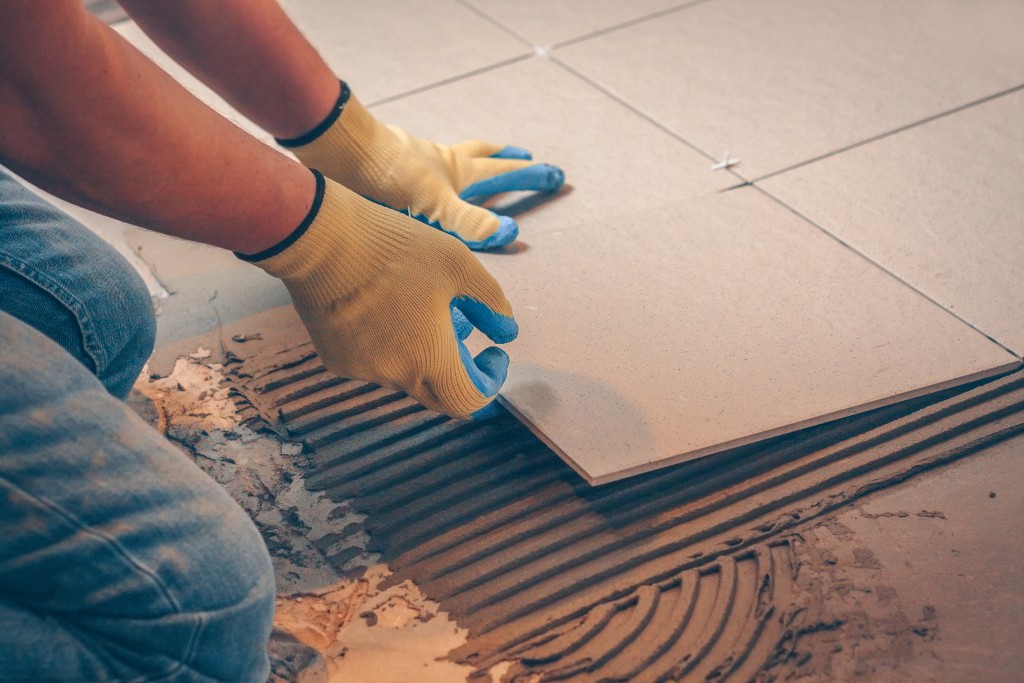 Tile is the most durable of all flooring types. It can outlive the house. It is convenient to clean and comes in many colors and sizes. Although very durable, tile is prone to breakage. Installation is often done by a professional.
Flooring is relatively inexpensive. As such, it offers a high return on investment. Picking the right flooring type should be well studied. Choosing the right time of year and the right flooring type for your home will net you the best deal you can ever have.