Patios are a great place to be. They extend your living space and give you an open entertainment space for family members and guests. During the summer, patios let you enjoy the outdoors without being too exposed to heat.
More importantly, you can add some decent value to your home if you install the right Stratco patios or size up your project appropriately. Here are a few tips to help you get a great return on investment (ROI) on your new patio:
Keep the Costs Down for Better Returns
Spending less for a great wow factor will help you earn favourable ROI. Talk to your contractor for ideas of the most efficient and versatile patio-building techniques that will give you a good-looking space without costing you a fortune. If you go for an affordable build, you can spend some more on making the patio look impressive, hence improving your home's curb appeal and potentially its value.
Never DIY Your Patio
Even though you are trying to cut down on costs, you should never let an amateur handle your patio installation or renovation. Home improvement shows and videos might make patio installation seem simple, but it is a complex construction process that must be done right to give your patio the structural integrity it needs.
Simple mistakes could make the base of the patio skewed, lead to material mismatch or leave sloppy edges. Calling in an expert will give you a more refined look that makes your home more valuable.
Make the Patio Proportional to Your Home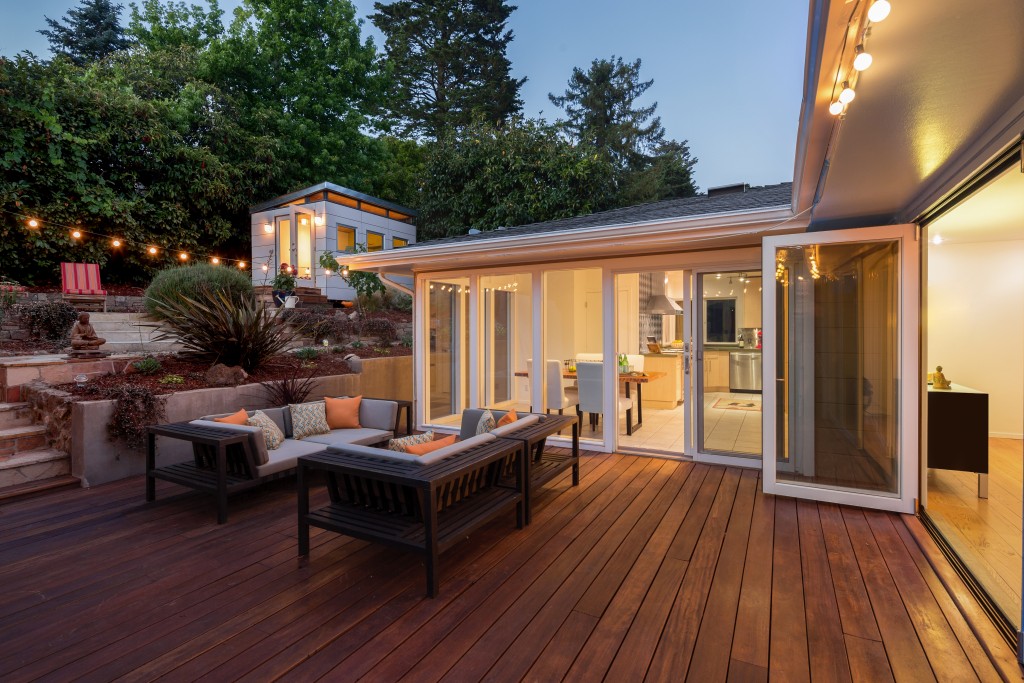 There is no ideal size for a patio. The best way to decide on the size is to make it proportional to your property. Make it too big and ambitious, and your patio will eat into important lawn or landscaping space. Too small, and it will make your home look cramped.
Applying the rule of thirds is a great way to keep your patio proportional to the size of your home. Use the outdoor space on your lot this way:
1/3 patio
1/3 lawn
1/3 landscaping
Make the Patio Look Like the Rest of the House
A good patio must resemble the rest of your home. You don't want a patio that sticks out like a sore thumb that was installed like an afterthought. A good contractor can easily match your patio looks to your existing home design.
Apart from matching the looks, you should also make sure your new outdoor living space has patio flooring and roof materials that match those of your house. This gives the patio the same style and durability as your home.
And remember that brick or poured concrete may crack over time while pavers or manufactured stone can live for years. They will, however, look out of place if your home has engineered wood side panels.
Designing a good patio that looks great without pushing the costs up will increase your chances of reaping from the installation. A good designer and contractor who understand your needs can help you accomplish this fast, so you can enjoy your new living space long before you think of selling your home.