No matter the type of flooring you have, whether in a commercial or residential building, it is essential to keep it clean and well-maintained at all times. Some popular floor types include wood, tiles, and marble, among a few. However, more and more home and business owners choose concrete as an excellent indoor flooring material option.
As mentioned, all types of flooring need proper care and maintenance to ensure durability and quality for many years. However, there might be a time when you need to look for a concrete floor repair service in case of cracks and damages on your flooring. Nonetheless, more and more homeowners prefer concrete as an indoor floor material due to its specific benefits.
Benefits of concrete flooring
Before, concrete was mostly used as a flooring material for patio areas, garages, basements, and driveways. Nowadays, there are a lot of commercial and residential building owners who use concrete in indoor flooring. Before that, you need to know the pros and cons of using concrete as an indoor floor material.
For one, concrete is known for its durability. When constructed and maintained correctly, it can last for many years. It is known to handle heavy traffic without causing too much stress on the floor material. Plus, it is not too complicated to install, reducing labor time and cost.
Concrete floors are also easy to maintain and clean as well as fire-resistant. It requires sealing though it might not be as complicated as it seems. Still, it is necessary to ensure the longevity and durability of the floor material.
On the downside, concrete might not be a good floor choice if you want a warm and soundproof floor material. If you still prefer concrete flooring, you can add carpeting or rugs to keep your feet warm and comfortable and to lessen echoes in the room.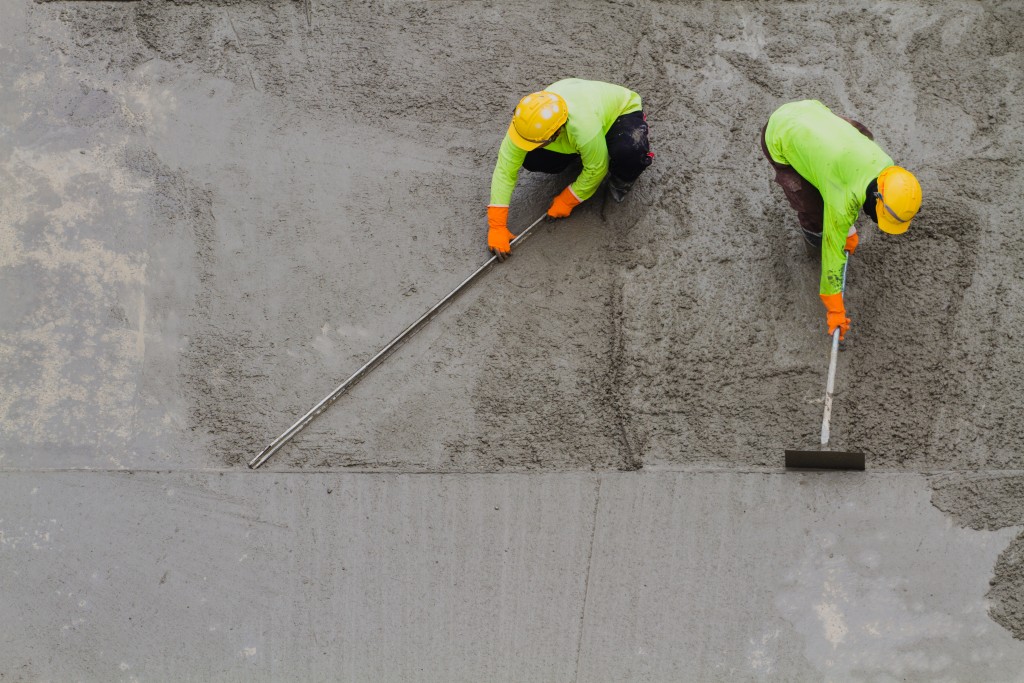 Proper care of concrete floors
Concrete floors are easy to maintain and clean. Add to that are using the right cleaning tools, and you can be sure that your concrete floors will stay in good shape for longer. Here are some ways to keep your concrete floors clean:
1. Use the right cleaning materials for your concrete floors.
Experts recommend using a pH-neutral cleaner for your concrete flooring. On the contrary, avoid using harsh chemicals such as vinegar, bleach, or ammonia in cleaning your concrete floors as it can cause staining and damage to the material. Auto scrubbers and microfiber pads are also recommended for concrete floor cleaning.
2. Ensure regular cleaning.
Make sure to clean spills the moment they occur to avoid staining the floor surface. Dry mop the floor daily to get rid of dirt on the surface.
3. Consider adding rugs or carpets.
Adding a carpet or rug on the concrete floor reduces the risk of wear and tear. Likewise, it reduces the accumulation of dirt and debris on the concrete floor.
These are some of the things you need to remember about cleaning and maintaining your concrete floor. With proper care and maintenance, your flooring will surely last for many years to come.