Indeed, thieves are a talented lot. They seem to have a hyper sense to determine when your property is sitting alone without its master. Small wonder why burglaries usually happen in the middle of the day when most people are at work. Well, it may not be as rampant now that people are highly likely on stay-at-home orders. Still, you must be on the lookout. With many people in dire straits these days, desperate times can mean desperate measures.
Burglars work fast. For the most part, they stay in a home no longer than half an hour. Remember, thieves are living on borrowed time. Wanting to get as many valuables in as little time as possible, they commit the crime between 90 seconds to 12 minutes. And because of their limited time to operate, usually, portable items such as cash, jewelry, smartphones, laptops, and guns are the main targets to steal. So the average amount stolen in burglaries is about $2,000.
Well, thank goodness for smart technology; keeping thieves out might not be as hard as you think. Here are four smart technologies to get you started right.
Smart Cycle Lights
Fear plays a huge role in a trespasser's mind. Think about it. No matter the surveillance a criminal mind may do, he knows surprises may still come if he's not too careful. And as what he's doing is against the law, he's constantly on his toes, worried sick he'll end up in jail or worse.
It's why installing fencing is a good deterrent for intruders. Not only does it give you the privacy you need to get your peace and quiet, but also it marks your boundaries. By creating an obstacle, you protect your precious valuables while keeping your place beautiful as ever. Best of all, you protect your family from harm.
When a target is harder to breach, burglars are bound to skip it. For ex-convicts assessing their potential targets, homes with CCTVs and dogs are a no-no.
Another good way to deter criminals is cycle lights. And this is where smart tech can give you a hand. While the traditional way is to use a couple of lamps paired with a timer, a better way to do it is to use smart lights throughout the house. You can then get a better effect by scheduling these lights, leaving the impression that you're home.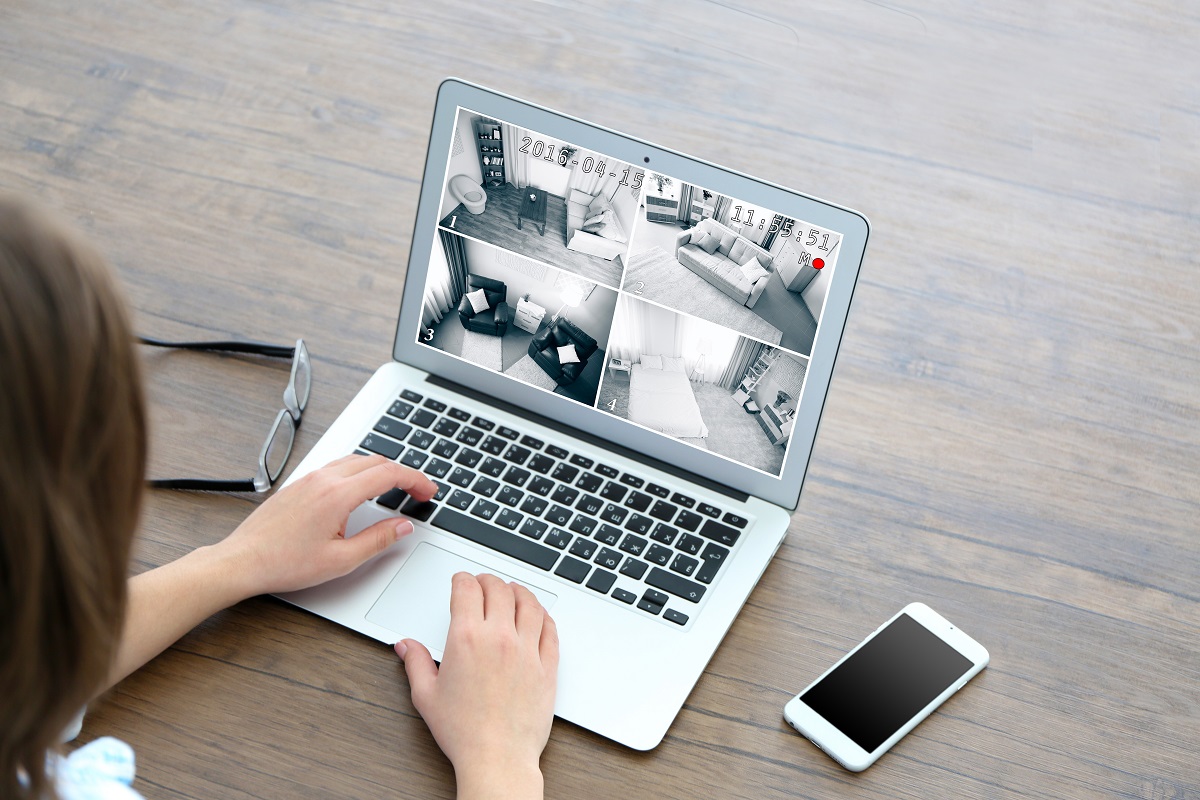 Smart TV and Smart Music
By the same principle, you can also put on your smart TV under your own schedule. With online controls via your smartphone, you can effectively play Netflix or YouTube even while you're away.
If that has you puzzled, then you should get cozy with Harmony Hub, a smart way to control your home TV from anywhere on the planet via your smartphone. The good news is this device doesn't just control your smart TV. It can lord over other smart devices at home too. So you can also play music while away.
Video Doorbell
Think about it. Wouldn't it be nice if you can have a guard stationed at your door? You'll never worry about an intruder as that station will inform you if something isn't right. Well, it appears smart technology is giving you that chance without actually having to hire someone.
Enter the video doorbell. To boot, it's a smart doorbell. Equipped with a video camera and two-way audio, you can actually be notified whenever someone is at our door. It's a motion detector. So someone snooping around can easily be caught. And that goes true for people who knock on your door for the fun of it.
Yes, you can actually interview the person at your door, thanks to the two-way audio. That way, you get to screen intruders who are just out to make quick cash.
Motion-activated Lights
Now that you have the front door covered, you need to attend to the backyard. And that shouldn't be a problem when you make the most of motion-activated floodlights.
And if you think all the lights can do, then you may have to do some rethinking. Smart technology, once again, is at your service. Now, you can actually lights that allow you to see who's snooping behind your back yard. Even better, you can actually talk to them.
No kidding. A glorious example is the Ring floodlight. You don't just have a floodlight here. It's armed to the teeth with a camera and two-way audio. From the looks of it, burglars might as well quit and find an 8-to-5 job.