There are many types of fencing materials for sale, such as chain link, wrought iron, and wood. Some perform better than others do. If you would like to deviate from the traditional options, you should consider aluminum. The material is ideal for all types of spaces, including industrial ones. Why does aluminum make a valuable fencing option?
Aesthetic Flexibility
Aluminum fences come in a variety of styles and finishes. This gives you the chance to choose a style that complements your landscape. If you have specifications regarding color, you would be able to choose one that matches your tastes. You would also be able to repaint the fence in case you would like to change the color theme of the exterior of your home. If colors do not excite you, you can always choose black because it matches almost all landscapes.
Affordability
Fencing can set you back a pretty penny, especially if you have ample space. Unlike wrought iron, aluminum does not require fabricating using other pricey materials. Since it is easy to install, you will not be spending a lot on labor. It is also low-maintenance. Understand that there are low-cost options out there. While saving money would be welcome, you would only enjoy the benefits the material offers if you choose a high-quality option.
Durability
Being cheap does not mean that the material is not durable. The material is powder coated so that it can last long with minimal maintenance. Since aluminum does not oxidize, it does not rust. This means that you will not need to change panels regularly. It is corrosion-free, as well, which eradicates the need for constant repainting. If your locality has many pests, especially termites, they do not stand a chance against aluminum. In the rare event that your aluminum fence needs repairs, repairing different components without compromising the integrity of the entire wall would be possible.
Easy Installation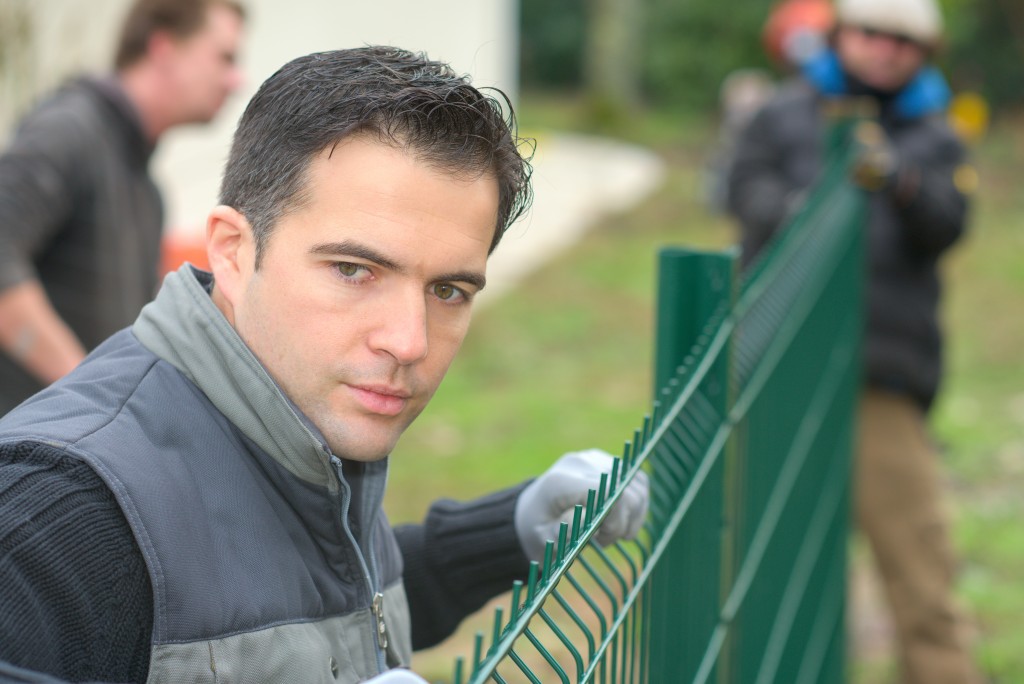 If your land is not flat, fencing it appropriately can be a nightmare. With aluminum fencing, you will not have to worry about gaps at the bottom of the fence where the ground is uneven. Since it allows cutting and mitering, installation becomes easier on any land. It is also versatile. If you would like to match your perimeter fence with the fences of your pool and patio, aluminum would be perfect for you.
Security
The main reason why people install fences is to protect their property. Compared to chain link and wood, aluminum performs better regarding hardness. This means that burglars would find it hard compromising it. If you are concerned about scaling, you should opt for fences that come with spear-topped pickets. You will also have options to choose from regarding strength.
If you have decided to invest in an aluminum fence, you should buy from a reliable source. If you prefer buying online, ensure that the dealer will ship exactly what you order. You should also be careful to install it right if you are to enjoy the strength and aesthetic appeal that the material offers.